NI Water makes a trip to meet the pupils of St Brigid's PS, Ballymoney
"Water makes the world go round" – just one interesting fact pupils of St Brigid's Primary School in Ballymoney learnt when NI Water' came to teach them about the water cycle.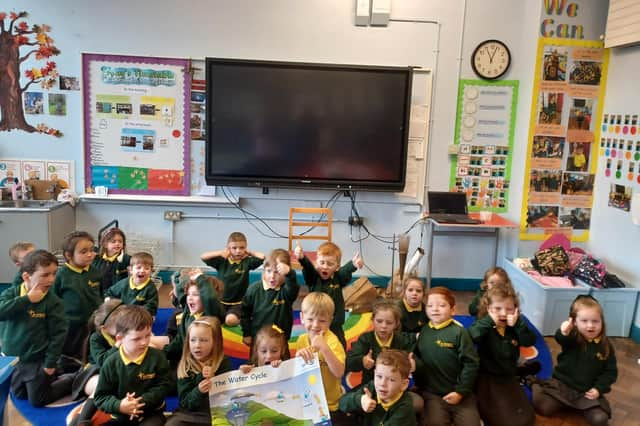 NI Water's educational programme, 'H2O and the Wonderful World of Water', taught the children all about the Water Cycle. Children learnt about the value of water, the different forms it takes, and what impact humans have on it.
During the visit, the children were introduced to H 2 0, a water drop figure and mascot for the programme. They learnt how rain water is cleaned and sewage is treated keeping the country healthy. They took part in a 'Bag it and Bin it' activity to demonstrate what can and can't be put down the toilet. The children were also introduced to NI Water's chosen charity – WaterAid, who work to help those who have no access to safe water or sanitation.