Northern Regional College's links with Causeway Coast production of 'The Phantom of the Opera'
While his classmates were enjoying half-term break, Conor McColgan, was busy getting ready for the opening night of Portrush Music Society's production of 'The Phantom of the Opera'.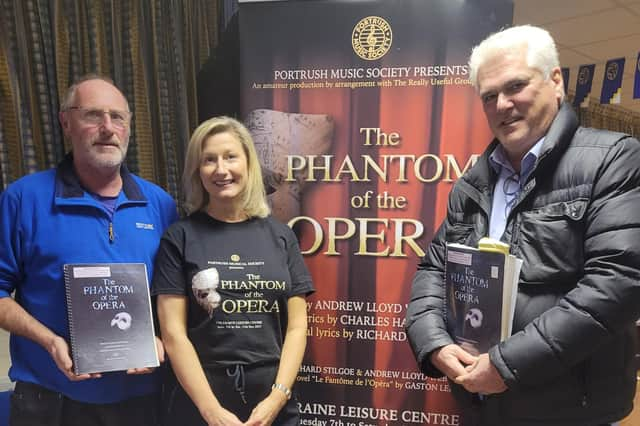 A second year Performing Arts student at Northern Regional College's Coleraine campus, the Coleraine teen will be acting, singing and dancing during the show.
And Conor is not the only link between the show and NRC as husband and wife duo, Donal and Elaine MacAuley, who are both lecturers at the Ballymoney campus, will be joining Conor on stage while ICT lecturer, William Thompson, has been working feverishly behind the scenes as part of the production team.
Conor plays the porter in the auction scene, a slave and a tenor/dancer in the El Muto and Masquerade scenes respectively. Although still in his teens, Conor is a seasoned performer with numerous stage appearances to his credit. He first tread the board when he was a youngster in Primary 2 and has since gone on to appear in many local productions, including Titanic, Oliver, Chitty Chitty Bang Bang, Grease, Shrek the Musical and Junior Frozen.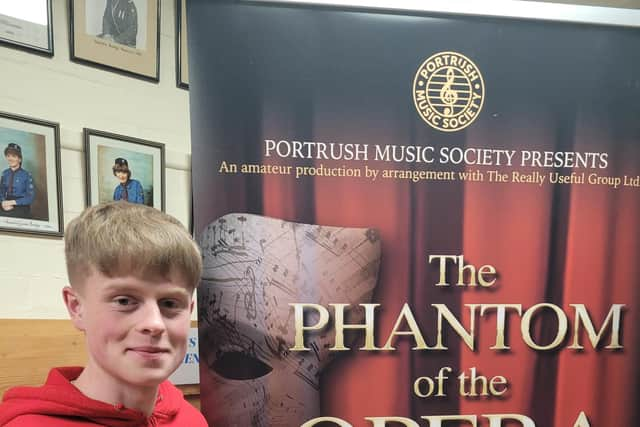 When he completes his Performing Arts course, Conor hopes to do a HND in Performing Arts which will give him an opportunity to explore the various career opportunities in musical theatre.
"I used to think that if you worked in performing arts, you had to be a singer or actor, but I now realise that there are so many other avenues to explore. I plan to do a HND and then I'll see where that takes me."
Donal Macauley's roles in the production include the auctioneer in opening scene and then later in the show, he makes an appearance as Monsieur Lefèvre, the owner of the old theatre. Elaine, who has performed in many productions on the local musical theatre circuit, takes on the role of Madame Giry, the ballet mistress.
Having performed on stage for previous Society productions, William opted to work behind the scenes this year. As stage manager, he had the challenging task of sourcing lighting, sound and pyrotechnic suppliers, building the stage to transform the leisure centre so that the audience will be transporting to Paris Opera House for six spellbinding performances.
Donal, who is also chairman of Portrush Music Society, explained that prior to the pandemic, their annual production would have been in The Riverside Theatre but to recoup the cost of staging such a spectacular show, they needed somewhere that would accommodate a much larger audience.
"Coleraine Leisure Centre can accommodate up to 450 people and while it's been a challenging process involving a lot of work by a lot of people to stage it there, when we see the audience's reaction, it will all be worth it!"
'The Phantom of the Opera' will run in Coleraine Leisure Centre for five nights with the opening night on Tuesday November 7. Curtain up each evening at 7.30 pm with a matinee performance at 2 pm on Saturday November 11, ahead of the final performance at 7.30 pm. Book now via TicketSource