NWRC part-time courses available now
Student Claire McCarron has a new focus on her future after completing four part time courses in Photography and Photoshop at North West Regional College (NWRC).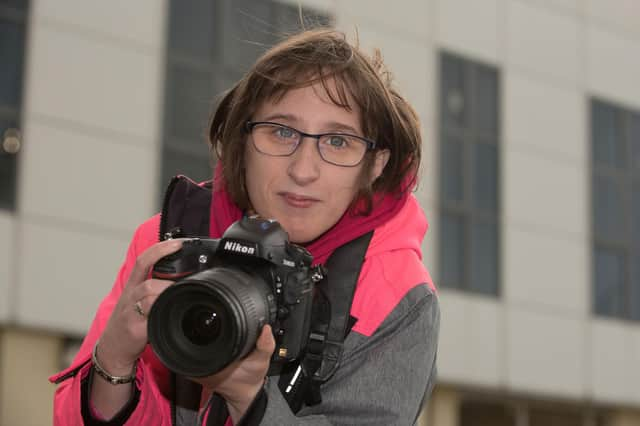 NWRC student Claire McCarron Refreshed her future studying for courses in Photography and Photoshop and now runs her own photography business.
Claire (28), completed Level 1, 2, and 3 in Photography and the OCN Level 2 in Photoshop, some of the many courses offered by NWRC in their part time course provision.
She's now working to develop her new start-up business 'Claire McCarron Photography,' and is already employed across the North West as a freelance photographer.
"Photography has given me a totally new outlook since I started it in 2016," said Claire. "I bought myself a camera and I worked my way up to Level 3.
"I'm now involved with workshops across the town where photographers share their ideas, and I also help around the college as a student volunteer.
"The college has done so much to help me and I have formed so many friendships. The Learning Link Team are fantastic and have given me one to one support to help with my study skills. My advice would be to anyone like who is thinking about coming to the college to speak to the staff, the Learning Link and course tutors."
Enrolments for North West Regional College's 2020/2021 part time courses will open on June 15, 2020.
The College has just launched its new part time course guide– with hundreds of courses to choose from, including: Photography, Tour Guiding, Book Keeping, Dental Nursing, Professional courses, Computing, Counselling, Carpentry, Welding, First Aid, Engineering, Hairdressing and Beauty, Chocolate Skills, Sports Massage, Fitness, Administration, Early Years, GCSE Science, Maths and English, and much more.
Make 2020 the year to Refresh your Future by enrolling on a course to upskill – or embark on a new challenge and begin a course in something completely new.
The college offers special reduced fees for those receiving particular benefits, to make its courses as accessible as possible to those on all levels of income. For those who have been out of education for some time, returning to learning may be a daunting prospect, but with its fantastic new facilities and student support services, the college aims to make the learning experience as positive as possible for learners of all ages.
For those unsure of which course will help them fulfil their personal ambitions, the college provides support and guidance with dedicated careers and student services staff on hand both before enrolment and during your time at the college.
Course information is now available to view online at www.nwrc.ac.uk/parttime, providing details of the hundreds of part-time courses on offer at the college's Strabane, Derry-Londonderry, Springtown, Greystone and Limavady campuses.
Apply now: Enrolments for North West Regional College's 2020/2021 part time courses will open on June 15, 2020 at www.nwrc.ac.uk/parttime