OCN Apprenticeships and Traineeships - qualifications which engage, enrich and equip learners for life & work
OPEN College Network Northern Ireland is opening up a world of opportunities through Apprenticeships and Traineeships across a wide range of industries.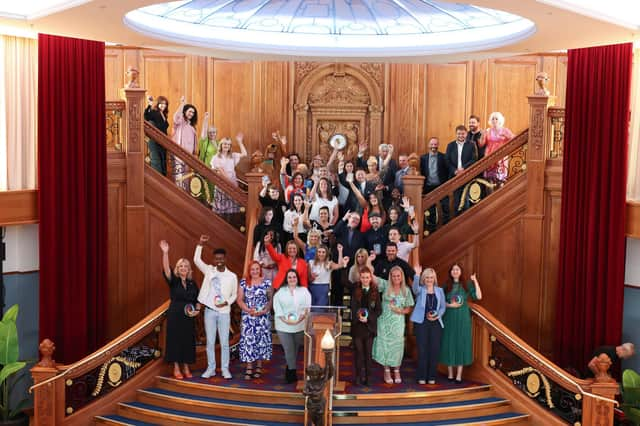 OCN qualifications have been designed through working closely with employers, educational institutions, and other stakeholders. Our recognised qualifications meet the changing needs of learners and employers in Northern Ireland.
OCN's current apprenticeship options are vast and can lead to careers in hospitality, business administration, social care, retail, and youth work. We also offer a wide range of traineeships which include animal care, woodworking skills, travel and tourism, plumbing, hairdressing, engineering, wet trades, motor vehicle skills and information technology. All of our apprenticeship and traineeship qualifications are offered in conjunction with transversal skills to underpin skills development for life and work.
Practical Skill Development: OCN apprenticeships and traineeships focus on practical learning, providing hands-on experience at industry standards. This makes the journey from classroom to workplace a quicker experience.
Customised Learning Paths: Every apprenticeship and traineeship is tailored to the needs and aspirations of learners, enabling them to concentrate on the specific skills relevant to their chosen field of endeavour.
Employability Enhancement: A competitive edge in the job market can be achieved through acquiring real-world skills and industry-recognised OCN qualifications, creating attractive candidates for employers seeking expertise and experience.
Mentorship Opportunities: The OCN qualifications come through learning from experienced professionals in the field, providing valuable insights and guidance that go beyond traditional classroom instruction.
Skilled Workforce: Work-ready individuals emerge from OCN apprenticeships and traineeships. They have practical skills and knowledge needed to contribute effectively to the workplace from day one.
Cost-Effective Recruitment: Investing in apprenticeships and traineeships allows employers to shape emerging talent to fit their organisation, resulting in reduced recruitment costs and turnover rates.
Industry Engagement: The qualifications foster strong connections between employers and educational institutions, facilitating ongoing industry engagement that keeps curriculum relevant and current.
"OCN NI is dedicated to empowering both learners and employers through our Apprenticeship and Traineeship qualifications," says Jo Bailey, Director of Business Development. "We believe that these initiatives not only bridge the skills gap but also contribute to the overall growth of industries by producing competent professionals.
"With a track record of success in delivering quality education and fostering partnerships with industry leaders, OCN continues to champion skills development through Apprenticeships and Traineeships. By offering learners a pathway to meaningful careers and providing employers with a pipeline of proficient talent, these qualifications are shaping the workforce of tomorrow."