Open days are an ideal way to meet informally with curriculum staff, careers advisors, support staff and current students to help you make an informed decision about your future career path.
Whether you're a school leaver, unemployed, in employment but looking to improve your promotion prospects or at a career crossroads looking to change direction, the Northern Regional College says you're more than welcome to drop by for a 'sneak peek' on Wednesday, February 8 (4.00 - 8.00 pm) to see what's on offer at the Newtownabbey campus.
With a long-term goal of going to drama school, Greenisland student Molly Jamison, who is currently studying Performing Arts at Northern Regional College, has no hesitation recommending the college's Performing Arts courses to other aspiring thespians.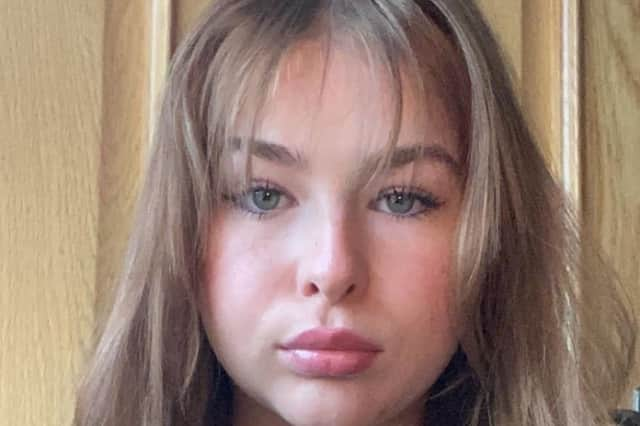 After doing her GCSEs at Carrickfergus Grammar School, Molly decided a vocational course was the best route for her, so she enrolled at the Northern Regional College's Newtownabbey campus to do a Level 3 Extended Diploma in Performing Arts Practice.
The Extended Diploma, which is a two-year full-time course and an academic equivalent of three A levels, is a practical course with Dance, Drama and Music. Students take classes in all aspects of the performing arts, working both on and off stage to improve their existing skills, as well as learning new skills to use in college productions.
Talented Singer
Molly, who is a talented singer, said she learnt so much about the production process from rehearsing for the shows: "We are also very fortunate to have industry professionals teaching us and their knowledge and experience helps prepare us for working in the industry."
Having completed the Level 3 Diploma with flying colours, Molly decided to stay on at the Northern Regional College and to do a Level 5 HND in Performing Arts, a new two-year part-time course introduced at the Newtownabbey campus last September.
Molly (19) said timing was ideal for her. She explained: "I still have a goal of going to drama school, but felt I needed to have more experience under my belt as I wasn't ready to move to London."
Now midway through the first year of the Level 5 course, Molly is confident she made the right decision about staying at the Northern Regional College for another two years.
"The HND is a great preparation for drama school. We cover topics in greater detail and have opportunities to get involved in more productions, working both on stage and behind the scenes. I couldn't recommend the Performing Arts courses at the college enough."
If you would like to attend Northern Regional College's Open Day in Newtownabbey visit www.nrc.ac.uk to register. It is an Autism Friendly College, so if you would like to arrange an Autism Friendly visit, email the Education Support team at [email protected] .