Recruit and retain talent through degree apprenticeships in partnership with Ulster University
Against a backdrop of long-term skills shortages and recruitment challenges, degree apprenticeships are providing employers with alternative pathways to recruit, retain and upskill employees.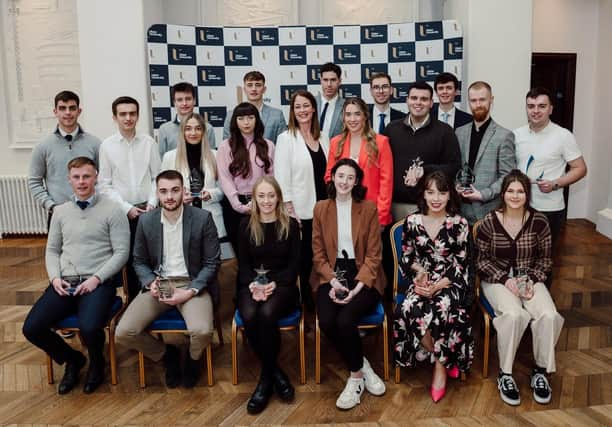 Ulster University is leading the way in development and delivery of degree apprenticeships in Northern Ireland. Collaborating with over 100 employers and supporting 600+ apprentices Ulster University was voted one of the top 50 UK apprenticeship training providers 23/24 by apprentices*
Unlike traditional university degrees, degree apprenticeships are about employment in a position which requires the skills, competences and knowledge gained through a combination of on-the-job and 'off-the-job' learning. Ulster University can provide the 'off-the-job' learning, typically through attendance at classes one day a week which is funded by the Department for the Economy.
Degree Apprenticeships are still a relatively new pathway for employers, however they are proving to be a valuable addition to address workforce issues. Organisations employ apprentices for a range of reasons:
– To support the development of skills, knowledge and behaviours directly relevant to the business, and often in key skills shortage areas.
– To attract and retain talented employees, providing a ladder of opportunity and progression.
– To improve the diversity of the workforce and provide opportunities for social mobility.
– Apprentices work on projects co-devised by the employer the apprentice and the course tutor- maximising tangible business benefits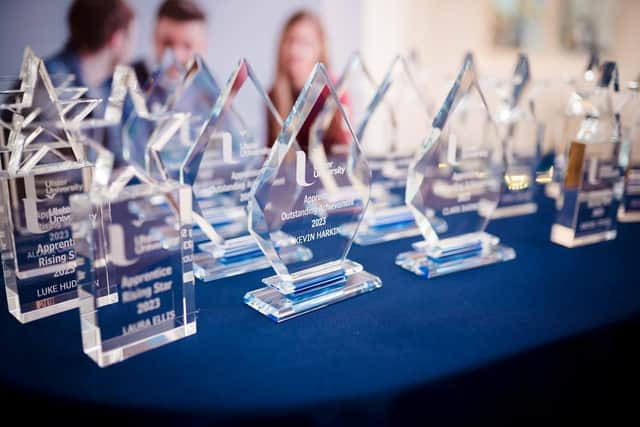 Ulster University apprentices and employers were recognised for their outstanding achievement at the inaugural Ulster University Apprenticeship Awards held in February 2023. The collaborative achievements of apprentices, employers and Ulster University have been acknowledged by the Department for the Economy with Higher Level Apprentice of the Year awards in 2023 and 2021, and Large Employer of the Year awards in 2021 and 2022.
Being a key partner for industry' is one the commitments Ulster University has made in the People Place and Partnership Strategy and growing the range of available apprenticeship pathways is one of the ways we do this. Ulster University Degree apprenticeships are available in a range of sectors including Computing, Engineering, Industrial Sciences and Professional and Business Services.
Two new degree apprenticeships are available this year on the Derry-Londonderry campus: Accounting and Finance; Computer Science.
*RateMyApprenticeship 23/24 due to be released October 2023