The competition is designed to test skills, technique, ability within tight timeframes, and identifies the top performers in 11 different trade areas within construction apprenticeship programmes from across Northern Ireland. It is a showcase of the wealth of talent, professionalism, and the brightest recruits throughout the industry.
Over 90 finalists within construction programmes from across Northern Ireland competed against each other in the following categories: Brickwork, Cabinet Making, Carpentry, Electrical Installation, Joinery, Painting & Decorating, Plastering Dry Wall Systems, Plastering, Plumbing, Wall & Floor Tiling.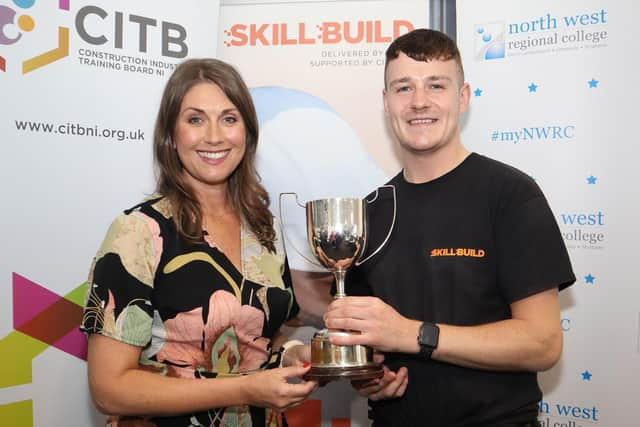 Loughgiel's Conor Dallas, representing NRC was placed second in the joinery category and was named Overall Apprentice of the Year.
Meanwhile, NWRC Wall and Floor Tiling student Tim Gilmore took away a bronze medal at the competition.