Tobermore PS has been awarded a Sustrans Silver School Mark and is working towards the Gold award.
Tobermore Primary's Sustrans School Champion, Mrs Hawthorne said: "We're very excited to be taking part in the Big Walk and Wheel once again.
"Thanks to the success of the Sustrans Active School Travel programme within the school, our pupils and families fully embrace active travel.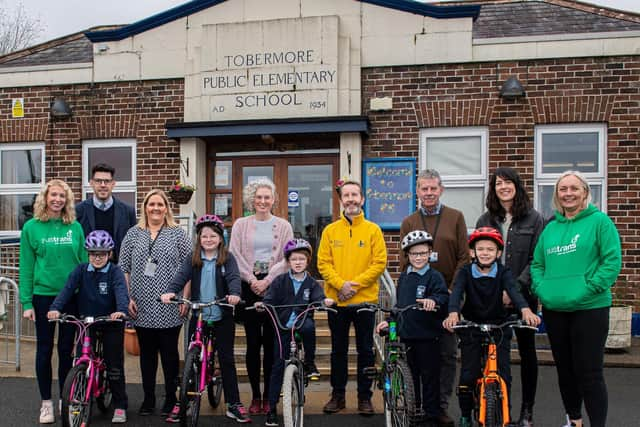 "There is a lot of healthy competition to see who can clock up the most miles by walking, scooting, or cycling to school during the event. It's lovely at this time of year to be able to get outdoors in the brighter mornings and afternoons and benefit from the extra activity.
"Our pupils arrive at school invigorated for a day of learning and they all love the social aspect of coming to school and going back home in the company of their friends and classmates.
" It also saves parents money on fuel costs so it's a win-win for everyone. The Big Walk and Wheel reinforces the importance of children travelling independently and developing habits which will last them a lifetime."
A record number of schools have signed up to the UK's biggest inter-school walking, wheeling, scooting and cycling competition.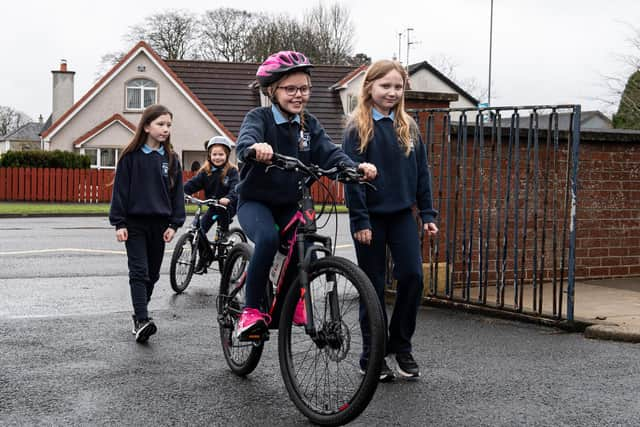 The Sustrans Big Walk and Wheel takes place 20-31 March and it inspires pupils to make active journeys to school, improve air quality in their neighbourhood and discover how these changes benefit their world.
Caroline Bloomfield, Sustrans Director in Northern Ireland, said: "Hundreds of thousands of pupils across the UK have risen to the challenge and embraced active travel each year, and this is such a fun event for schools to take part in.
"There's a serious element too, as not only does the event help reduce pollution around the school gates, but in 2019 it helped parents throughout the UK save an estimated £1.6million in petrol costs during the fortnight.
"This year we have our biggest ever number of entrants in Northern Ireland, with more than 215 schools committed to getting their pupils travelling actively to school during the dates of the challenge."