Trek tribute to Donard School
​FORMER Donard School student, Nathan Pierson, is bracing himself for a 38-km Mourne trek from Rostrevor to Newcastle, as a fundraiser for his beloved former school.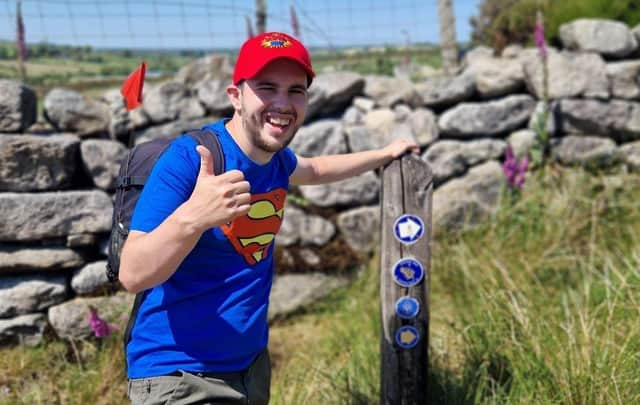 ​Nathan, who has autism and verbal dyspraxia, is living proof that determination can 'move mountains' – so to speak – and his many talents include his truly outstanding photographic work capturing the magical beauty of the Mournes.
The young Annalong man – who humorously refers to himself as 'SuperNat' – commented: "My fundraising challenge is planned for August 26.
"I will be walking the 'SuperNat way' from Rostrevor to Newcastle, 38km all in one day, to help raise funds for Donard Special School, Banbridge, for them to help everyone with special needs learn new skills, and help them achieve their dreams while raising awareness about all kinds of special needs.
"Donard School is an amazing and brilliant school, with friendly staff always welcoming you into the school with open arms, and the pupils always enjoy being pupils at Donard, Including myself.
" Any support and donations counts, so make a wee donation so I can raise loads of funds for my favourite special school, Donard.
"I also have donations buckets and sweetie jars at local businesses and places around the Mourne Area.
"If any businesses and places would be interested of sponsoring me or putting one of my donation buckets and sweetie jars into their places, they can email me at [email protected]."