Young Enterprise success at Academy
The Young Enterprise Company students from Banbridge Academy recently participated in the Young Enterprise Examination which is supported by the School of Business, Ulster University.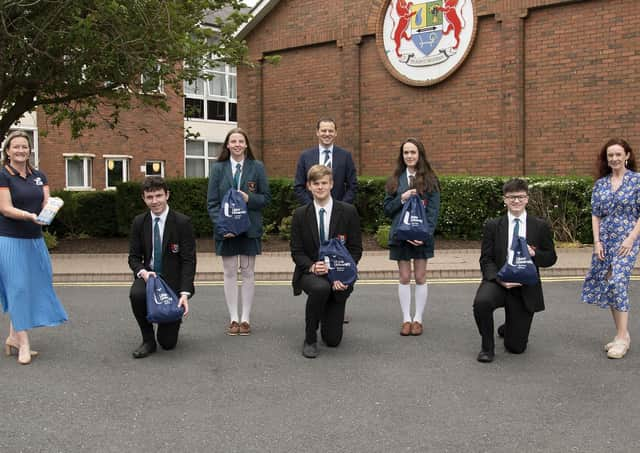 Pupils from the 'Mionke' Candles business who won the Customer Service Award
The students enjoyed outstanding success being awarded six of the top 10 results across Northern Ireland.
There were only seven Distinctions presented in NI and Banbridge Academy students received 4 of them – what a wonderful achievement:
Lucy Poole, Hannah Spence, Tyler Morrison and Katie Stinton - Distinctions
Young Enterprise Prizewinners from Banbridge Academy
Caolan O'Rouke and Sam McKnight - Commendable Credits
The budding entrepreneurial Academy students also achieved two other awards:
Customer Service Award for 'Monke' Candles
Outstanding Performance in Ulster University examination for Lucy Poole (1 of the Top 3 in NI)
Mr McLoughlin thanked Mrs Fitzsimons, Chief Executive, Young Enterprise for continuing to make the programme available in these challenging times and congratulated all the students who took part in the Young Enterprise Programme. He also expressed his gratitude and thanks to Mrs Cathy Morrison (Regional YE Officer) and to Miss Elliott (TiC Young Enterprise) for facilitating the students in this very worthwhile and rewarding experience.