Ballymoney doctor awarded NI GP of the Year 2023
The Royal College of General Practitioners in Northern Ireland has named Dr Sarah Fleming of Ballymoney Family Practice as NI GP of the Year.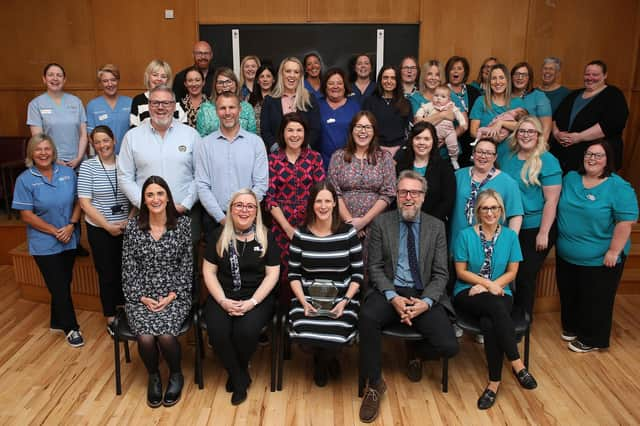 RCGPNI's GP of the Year Award is a patient-nominated and patient-judged award which recognises the tireless dedication of GPs who go above and beyond to provide outstanding levels of care for their patients.
Dr Sarah Fleming, 2023 GP of the Year, commented: "The fact that a patient has taken the time and effort to nominate me for this honour is so humbling, and I want to thank them sincerely for doing so. Being a GP is a challenging but truly rewarding job, and hearing that we are able to make such a positive impact on people's lives is what makes the more difficult days worthwhile.
"I also want to thank my wonderful colleagues at Ballymoney Family Practice for all their hard work and commitment to caring for our patients."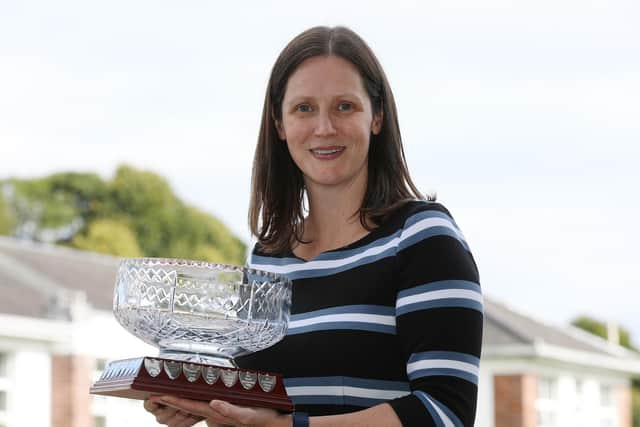 Dr Ursula Mason, Chair of RCGP Northern Ireland, commented: "The record number of nominations we received for our Annual Awards this year speaks to how highly people across Northern Ireland value their local GP surgeries, even amid the intense pressures we are facing. I want to thank each and every patient who took the time to nominate our GPs and Practice Teams.
" I also want to warmly congratulate my colleague, Dr Sarah Fleming, for this well-deserved accolade. We know that when patients come to us, they may be going through some of the most difficult times in their lives, and colleagues like Dr Fleming exemplify the empathetic, patient-centred care which can make all the difference in the world."
The anonymised patient nomination for Dr Fleming reads: "Dr Fleming is caring, open and approachable. When my daughter first went to see her… she was sympathetic, reassuring, and spoke to her directly at a young age [which] was vitally important to give her some control over her condition. This made her more confident in how she interacted with other people.
"Dr Fleming made time to see her at short notice on a number of occasions and helped get her referred. She helped us to educate ourselves and prepared us both for the hospital appointments and what my daughter could expect when we got there.
"Recently, we have needed a lot less GP appointments, but both my daughter and I know… she will be there to help whether over the phone or in person. Being dedicated to helping may be the basis for any good doctor, but how that support is delivered at times when a family is in crisis is why some doctors like Dr Fleming raise themselves above the others.
"It was her patience, understanding, reassurance and by making herself available at the most challenging times along with her ability to meet the needs of both my daughter who had her focus but also me. This meant I was able to support my daughter better too and because of her dedication and commitment to her patient my family were able to pull together and support my daughter through the most difficult part of our lives. It is for these reasons I nominate Dr Fleming."