Glebe Rangers Football Club put out the appeal on social media, asking followers to share it far and wide, in a bid to help 20-year-old Ballymoney man Kofi Blair.
In their post on Facebook, Glebe wrote: "Football Fans - We Need Your Help. One of our Glebe family, young Kofi Blair, needs a blood stem cell transplant to recover from Hodgkin's Lymphoma.
"Are you the match he's looking for? Let's share this campaign far and wide and get Kofi a matching donor. #letsbeatcancertogether #glebefamily"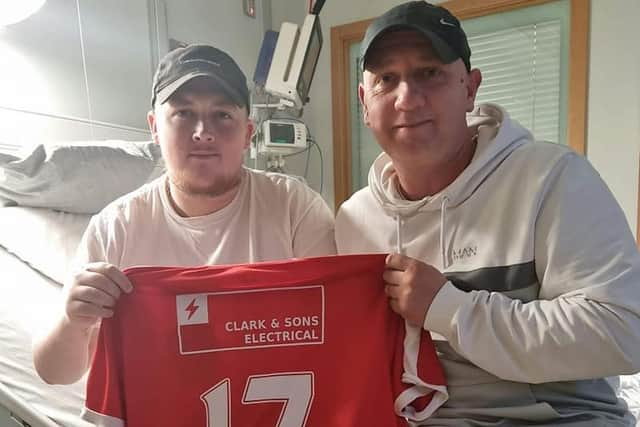 In September 2021, Kofi was diagnosed with Hodgkin's lymphoma. Several months before his diagnosis, Kofi had begun to suffer from really bad sweating and fatigue, symptoms which lasted for a few months until a lump appeared on the left side of his neck.
After undergoing blood tests, CT scans, a biopsy and a PET scan, his diagnosis was confirmed and Kofi began treatment, including immunotherapy and radiotherapy. Kofi's doctors have now advised that a stem cell transplant is the next step for him, once his current course of treatment is finished.
A search for a stem cell match has been carried out within Kofi's family. His three older sisters have all been tested but are not compatible.
Now an international charity called DKMS which is dedicated to the fight against blood cancer and blood disorders is beginning a search for an unrelated donor who may possibly save Kofi's life.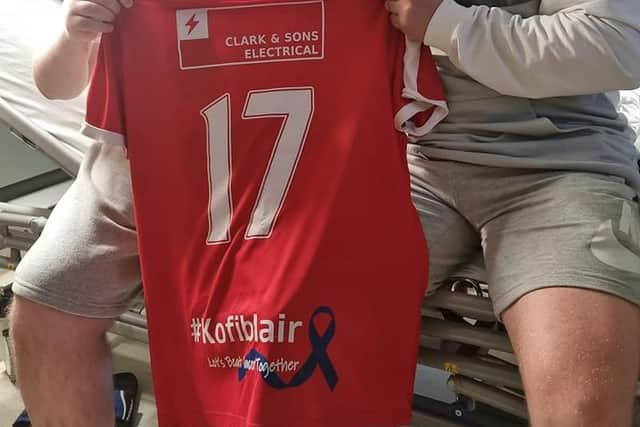 The charity said: "Previously unaware, Kofi's family discovered the work of DKMS, and the importance of stem cell donors, through their awareness of the #DoitforDaniel campaign which reached across Northern Ireland searching for potential donors to help Daniel and others. Daniel found his match and has undergone a successful transplant.
"Now Kofi's family are hoping and appealing for a similarly successful outcome for Kofi. Every 14 minutes, someone in the UK is diagnosed with a blood cancer or disorder. You could be their lifesaver if you're aged 17-55 and in generally good health. Please consider helping Kofi and others like him by joining the register."
Here is the link to request a swab pack