Census findings: one quarter of Mid and East Antrim residents have a 'limiting' health condition
One quarter of Mid and East Antrim's 138,994 residents live with a long-term "limiting" health condition or disability, a report to councillors has stated.
Watch more of our videos on Shots! 
and live on Freeview channel 276
Visit Shots! now
Census 2021 findings presented to the council's Corporate Resources, Policy and Governance Committee say 45 per cent of the borough's 58,283 households are affected.
Proposing the motion, Knockagh Alliance Councillor Aaron Skinner said: "This motion is about recognising that those who truly understand the challenges of living with a disability should be at the forefront of our plans and decisions.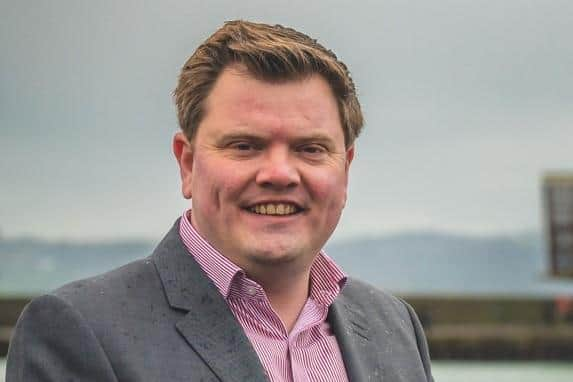 "Our role as councillors is about listening – understanding people's needs, and addressing them. Unfortunately, the voices of those living with disabilities often get drowned out. This motion is a step towards changing that."
Census findings for the borough also showed the largest age group in Mid and East Antrim is between 40 to 64-years-old. This group accounts for 34 per cent of residents; 26 per cent are aged between 15 to 39 years; 19 per cent are 65 years plus and 17 per cent are aged up to 14 years.
In 2011, it was predicted the over 65 years age group would grow by 41 per cent by 2030. However, the report says it has fallen during the past ten years with the impact of the Covid pandemic cited as a "possible explanation". Forty-nine per cent of the population in the borough are male and 59 per cent, female. Racially, 97.7 per cent are white.
One third of the borough's population are single; 49 per cent are married; 6.9 per cent are widowed; 6.8 per cent, divorced; 3.5 per cent, separated and 0.1 per cent are in a civil partnership. The number of residents who are single, divorced or in a civil partnership has risen.
Ninety-one per cent are recorded as heterosexual; four per cent prefer not to say; three per cent were not stated, 0.8 per cent are gay or lesbian; 0.5 per cent are bisexual and 0.1 per cent, other sexual orientation.
Fifty-eight per cent of the borough's residents are Protestant or other Christian religions and 17 per cent, Catholic. A quarter of residents did not state or are without a religion.
In the local government election in May, 30.9 per cent of votes went to the DUP; 18.9 per cent, Alliance; 17.3 per cent, Ulster Unionist Party; 15.9 per cent TUV; 9.3 per cent, Sinn Fein; 4.7 per cent, others; SDLP, two per cent and Green, 0.9 per cent.
Michelle Weir, Local Democracy Reporter