Scroll down and read our coronavirus live blog as it happens.
Before you do that here are some articles offering practical advice: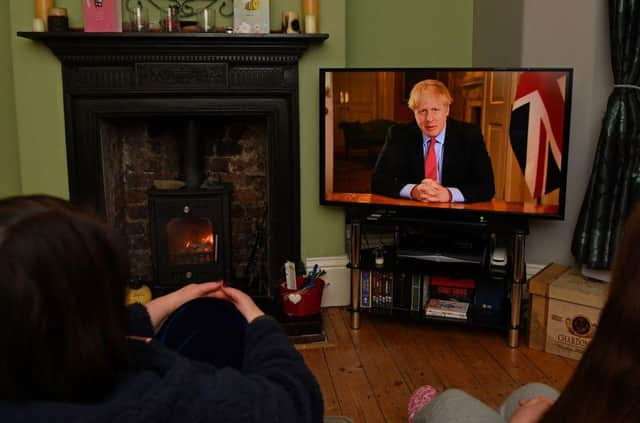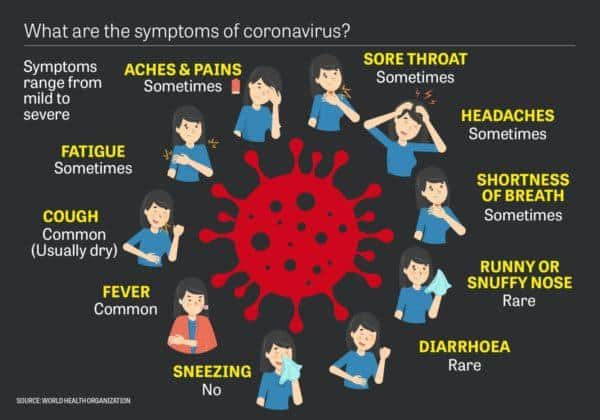 We will be providing live updates until 7pm this evening.
Coronavirus live blog, March 24
Show new updates
Despite the Prime Minister's ordering of the immediate closure of non-essential goods, Sports Direct has announced it is to keep its stores open.
It argues it is essential in keeping the nation "fit and healthy" during the pandemic, but Cabinet Office Minister Michael Gove has said he cannot see any justification for Sports Direct to stay open.
Speaking on Good Morning Britain, Mr Gove said he did not did not consider it as essential work, and said Mike Ashley, the chief executive of Sports Direct, should "rescind what he said".
Meanwhile, JD Sports has shut down "essentially all" of its stores across the UK, US and Europe following the spread of coronavirus.
The company said it is experiencing a "major disruption" to business operations but warned current uncertainty means it is too early to provide financial guidance for the year.
It said that its websites continue to accept and fulfil orders, with a "resilient performance" in most territories, but only represented a "comparatively small mitigation" to the impact of profits.
Waitrose is limiting the number of people who can shop in its stores as it seeks to protect customers and staff.
Measures also includes stickers on the floors of checkouts to manage distance between customers, having marshals in store to enforce the two-metre rule and installing checkout screens to protect staff.
Images posted to social media have shown passengers packed in to busy carriages on the London Underground on Tuesday morning, despite new measures from the government.
Nurse Julia Harris said she had left for work earlier and changed her route to avoid crowds, but still found the District Line to be busy.
She told the PA news agency: "Seats on the train all had at least one person so people needed to stand and the District Line was busy as well. I still don't think things are improved as a large amount of people are commuting early in the morning.
"It is concerning because I have to come to work. The choice isn't there and my commute is quite long. I worry for my health more on my commute than actually being in the hospital."
Ms Harris said the reduction in Transport for London services meant "you now have more people waiting and piling onto the tubes and trains".
"The issue is key workers aren't just health professionals - I think we under-estimated how many people are needed to keep things running."
Mayor of London Sadiq Khan tweeted: "I cannot say this more strongly: we must stop all non-essential use of public transport now. Employers: please support your staff to work from home unless it's absolutely necessary. Ignoring these rules means more lives lost."
GMP chief constable Sir Peter Fahy has been speaking on BBC Breakfast about the new measures brought in by Boris Johnson last night.
He said: "If you compare us to Italy, we have about half the number of police officers that they have. We don't have a paramilitary police force like the Carabinieri. Our police officers are already very stretched.
"It will require a huge amount of public support, public acceptance and public compliance because if officers are going to be dispersing groups they are going to be asking about things like 'is there a power of arrest?' and that will then tie up more and more officers.
"So, really, there is no way that this can be achieved through enforcement alone. It will have to be that the public hugely accept it and the government continues to issue clarification and reinforces the message."
Martin Hewitt, chairman of the National Police Chiefs' Council, has been speaking to LBC.
Asked how social distancing rules would be enforced by police, he said it is "not turning into a position that everyone on the streets is immediately dealt with in an enforcement way".
But he said that, instead, officers will seek to "talk to people, explain the rules and, if people do not listen to that, then clearly we have to take action".
Earlier, we noted that Sports Direct were planning to stand defiant in the face of government restrictions, and keep their stores open.
They argued that their shops were essential in keeping the public "fit and healthy" during the coronavirus pandemic, drawing ire from Michael Gove.
Mr Gove has now said: "There was a case today where Sports Direct thought that it would be appropriate for their stores to remain open in order to help people to get exercise equipment.
"We made it clear that was wrong, that that store should not be open. And the management of that store have got the message. Sports Direct will now not be open."
The Britain's Got Talent finals will be postponed until later in the year, ITV has confirmed.
Pre-recorded audition shows will air in the next few weeks.
A statement from ITV said: "We have been working with the brilliant production teams at Thames and Syco to find a way of making the live finals work, which were due to be broadcast at the end of May.
"However, in light of the latest government health guidelines and in line with our priority of safeguarding the wellbeing of everyone involved in our programmes, production of the live shows cannot go ahead as planned. The live finals will therefore be broadcast later in the year."
The government implored members of the public to stay at home last night during a televised public broadcast.
You can leave the house for only a few exceptional reasons laid out here
A lot of Biritsh workers are questioning this morning whether their work is deemed "necessary" following the Prime Minister's speech last night.
Employees have been encouraged to work at home by the government and only travel to work if it is essential.
JPIMedia broke down who is affected by these new measures here.
Housebuilder Taylor Wimpey said it has closed its construction sites, show homes and sale sites due to coronavirus.
The company said it has a "large order-book and quality long-term landbank" which provides it with increased resilience.
It said UK operations have "only been meaningfully impacted in very recent days"..
Earlier on Tuesday, competitor Redrow said its sites remain open with "strict precautions in place including enhanced levels of cleaning, additional hygiene facilities and social distancing".