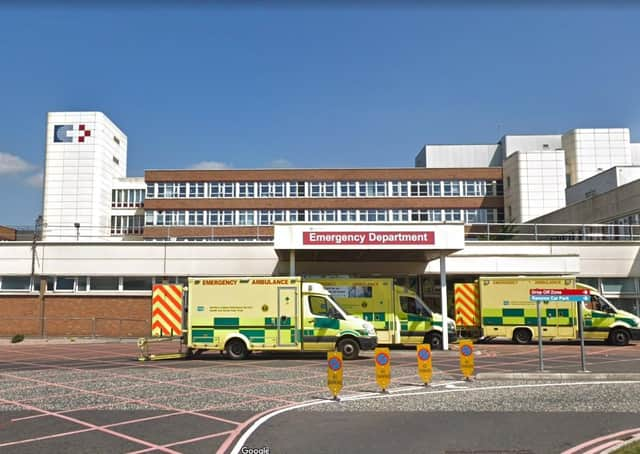 Craigavon Area Hospital
Patients, including children, who are considering attending with an urgent but not life threatening injury or illness are being asked to 'Phone First'.
The service will operate 9am to 6pm Monday to Friday. The 'Phone First' number to ring is 0300 123 3 111. Text relay number is: 18001 0300 123 3 111
This new 'Phone First' approach aims to help those patients fit to 'walk in' to the Emergency Department (ED), get the most appropriate care as quickly as possible and avoid busy waiting rooms.
For all life threatening emergencies (including stroke, heart attack, loss of consciousness, breathing difficulties, severe bleeding or major trauma) bring the person to the ED if you can without delay, or call 999 immediately. Explaining the background to the new 'Phone First' system, Interim Director of Older People and Primary Care for the Southern Trust, Brian Beattie, said: "As we move into the winter and this second wave of the pandemic, we are increasingly concerned about the volume of patients coming to our EDs.
"For everyone's safety and to reduce the potential spread of infection we must do our very best to minimise footfall and promote social distancing in all health care facilities.
"We know that people who come to the Emergency Department genuinely feel they need urgent medical support. However, in many cases there may be another solution and a lengthy wait and crowding in the ED could be avoided."
The system will also begin operating at Daisy Hill Hospital Emergency Department and South Tyrone Minor Injuries Unit.