Terry Geddis lost his son Zachary to suicide in 2017. The same year, the family created the Zachary Geddis Break the Silence Trust, a non profit organisation dedicated to raising mental health awareness and decreasing the stigma surrounding suicide.
Terry has spoken very publicly about his struggles with mental illness since losing his son and he has dedicated his final cycle to those who have helped him in the past.
Since Zachary passed away, Terry's mental health deteriorated and, as a result, he has been hospitalised under the Mental Health Act five times.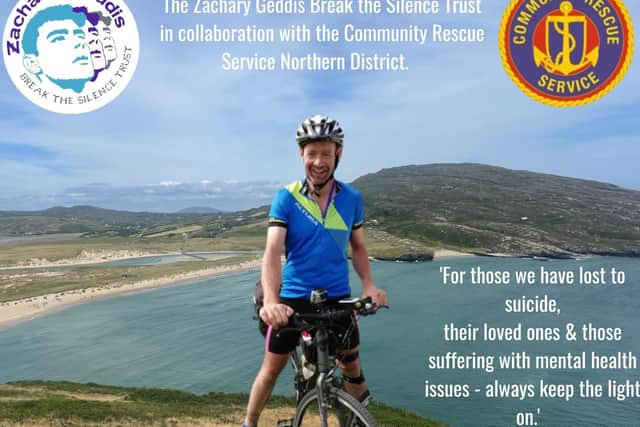 For every period Terry spent in hospital, there have also been times when the Community Rescue Service has been called out to look for him as a missing person.
Terry has described these episodes as "his head going" and admits that, during these moments, he is not thinking of his family or the people searching for him in the middle of the night.
After a few days, the reality of what has happened him sinks in and, because of this, he now wants to give back to the organisation that has brought him home on many occasions and to help raise the profile of the Community Rescue Service.
Terry added that while the Community Rescue Service volunteers regularly deal with people with mental health problems, he has never found them to be judgemental and said they have always treated him with respect.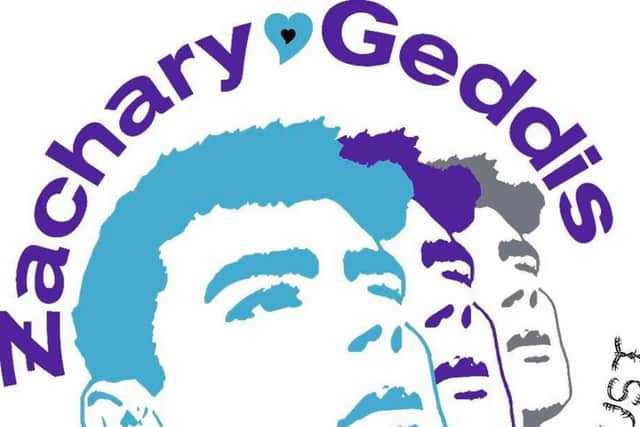 Now he is planning to cycle 1,400 miles around Ireland in June to raise funds for CRS and the Zachary Geddis Break the Silence Trust. Terry has completed a number of fundraising cycles over the last five years and hopes that this final fundraiser will push his charity total to £50,000.
Terry will be starting his journey on Saturday, June 17 from Coleraine Community Rescue Service Shop in the Diamond, supported by his family and friends.
To donate to Terry's fundraising for Community Rescue Service and the Zachary Geddis Break the Silence Trust, go to GoFundMe and search for Terry's name.