The event will take place on Monday, April 3, in the Montra Club, The Ropewalk, Coleraine from 7pm - 9pm.
Alan Steele, the Club's Development Officer, said: "In these challenging times, we are offering this free event which is being presented by the Irish Football Association and would be delighted to see representation from all clubs in not only the Coleraine and District League but in the North West area at the event.
"The course aims to support clubs and volunteers when dealing with mental health issues, challenging the stigma around mental health, promoting positive mental health and preventative measures. Ahead of the Game focuses on the idea and importance of starting the conversation around mental health in football.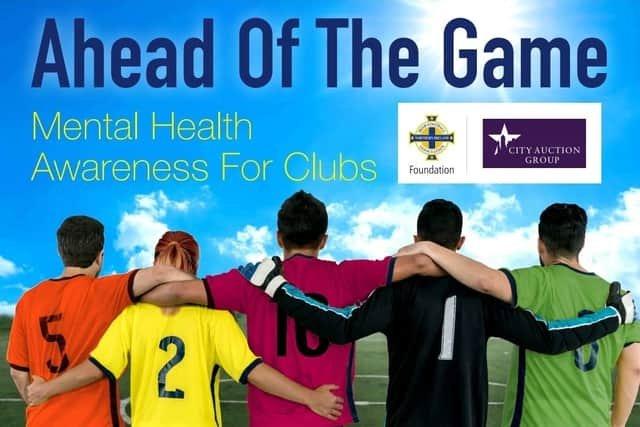 "The programme is a part of the UEFA Hat Trick funding for football and social responsibility and was developed in partnership with TAMHI (Tackling Awareness of Mental Health Issues), Inspire and Train 2B Smart Soccer.
"As part of the programme the Irish FA Foundation and Sports Chaplaincy UK are working in partnership to support mental health throughout Northern Ireland.
"Sports Chaplaincy UK work in partnership with sports governing bodies who recognise the need for quality pastoral and spiritual support and provide chaplaincy throughout sport. Through their partnership with the Irish Football Association they will be providing sports chaplaincy services across the country via the various regional hubs."
For further information please contact Alan on 07738456402 or on email [email protected]