The Northern Ireland Children to Lapland and Days to Remember Trust, a charity that makes dreams come true for children living with serious conditions that are either life-limiting or life-threatening, took 12 local children to Disneyland Paris this week where they spent three days.
The trip, which was last organised in 2015, has been brought back by the charity to accommodate children whose conditions would not allow them to face the harsh temperatures of its annual Lapland trip.
Jamie Laverty from Ballycastle made the trip and was joined by his mum and dad, Gillian and James. Archie McIntyre from Cloughmills also joined the trip, along with his family Ashley Kirker, Tyler McIntyre and sister Demi McIntyre.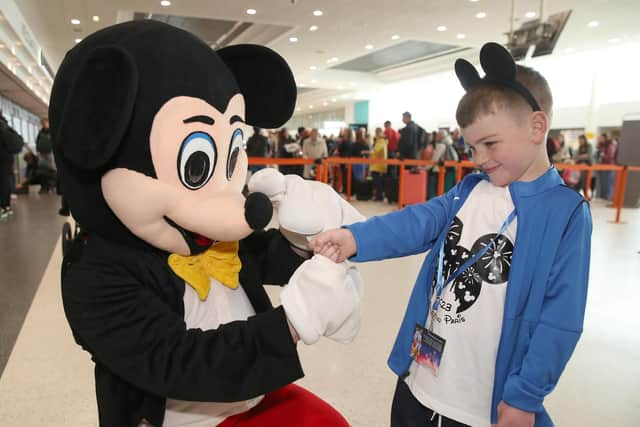 The very deserving children and families were accompanied by health professionals and support workers to absorb the magic of Disneyland Paris.
The trip was made possible by the charity's continuous fundraising activity including a recent abseil down the Europa Hotel and through its much-valued corporate partnerships as well as its treasured individual donors.
The trip to Disneyland Paris makes up the 'Days to Remember' element of the Lapland charity, which was introduced in 2015 to ensure all vulnerable children could experience extraordinary moments despite the challenges they and their families live with.
While in Paris, the 12 children and their parties had full access to the theme parks, meals, accommodation and travel.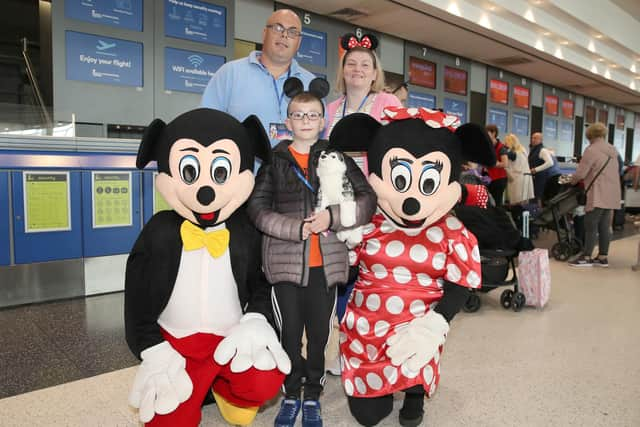 Chairman of Northern Ireland Children to Lapland and Days to Remember Trust (NICLT) Colin Barkley said: "Our trips are painstakingly put together to ensure the parents and families of those involved feel no pressure and are supported every step of the way by healthcare professionals and our own staff. When a child is very ill, it affects the whole family. Yes, these trips are expensive, but it is impossible to put a value on the benefits and positive impact the experience will have on the children and their families."