​MP's praise for grieving parents' lobbying battle
​SPEAKING in the house of Commons recently, Lockhart MP praised Sara and David Watson, whose nine-year-old son died of leukaemia on August 3 of last year, for setting up hospital charity 'B Positive'.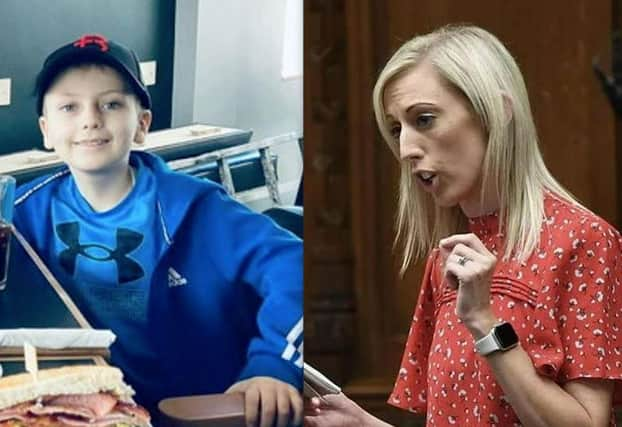 ​'B-Positive' provides interactive gaming for children who have to attend Haematology and Oncology wards at weekends and who find such prolonged stays draining.
The charity also aims to provide each family entering a hospital ward with a suitcase filled with toiletries for both mum and dad, and a fresh pair of PJs for the child.
During the House of Commons debate, the Upper Bann MP urged the Government to step up its support for families impacted by a diagnosis of childhood cancer.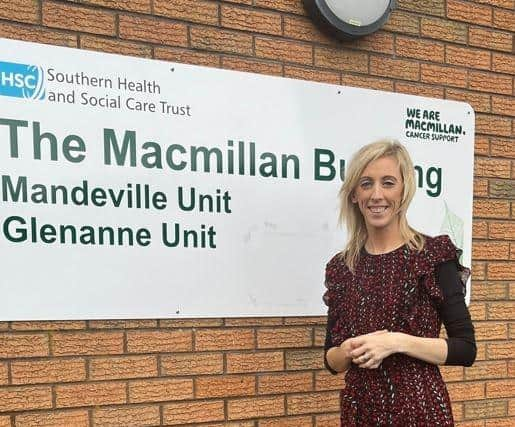 Speaking afterwards, she said: "I used the debate in the House of Commons to highlight the campaign being led by the Watson family, who we all know lost little Adam after such a valiant battle against this cruel disease.
"David and Sara have channelled so much time and energy into championing the needs of families faced with a childhood cancer diagnosis.
"Key to their campaign is the delay in Government support following diagnosis.
"Currently that delay can be up to three months. Yet throughout that three-month period, many parents have to reduce or give up work, travel to many appointments, make many purchase of equipment of clothing, all of which costs a lot of money.
"At an already difficult time, these families do not need the additional stress of financial worries.
"We need the Government to issue payment of support immediately upon diagnosis. That would be transformational for families.
"I will continue to work alongside David and Sara on this matter."
The DUP MP also joined MPs from across the House of Commons to urge the Government to do more when it comes to preventing and treating breast cancer, and she went on to welcome the introduction of additional services at the Mandeville Unit at Craigavon Area Hospital, that will enhance the level of cancer care on site.