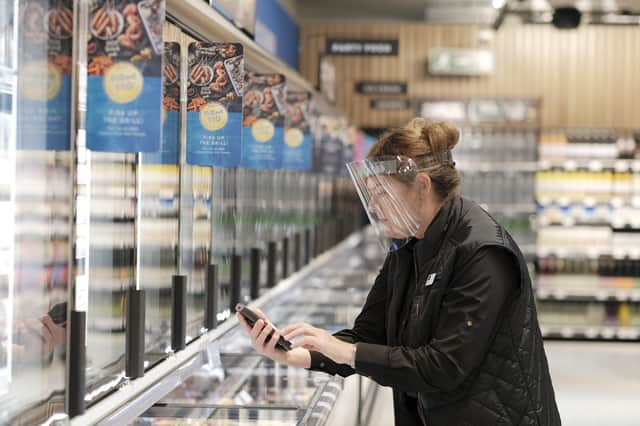 Since 2015, M&S has worked with its food redistribution partner Neighbourly to donate surplus food to local charities and community groups.
M&S and Neighbourly have been working to develop a new app for colleagues to revolutionise how they donate surplus food, the launch of which was fast-tracked to enable extra support during the Covid-19 crisis.
The app is now in all 585 M&S stores, enabling many of them to more than double their food redistribution rates.
Across Ballymena, 18,162 meals have been donated to local charities and community groups since the scheme began – with more than five million meals donated across the UK since March 1 alone.
By providing charities with updates in real-time, the new app enables them to collect even more meals to feed the people they support.
With the new system in place, M&S Ballymena is looking for more charity partners in an effort to ensure all surplus food reaches the plates of those who need it most.
Killian Connolly, Store Manager at M&S Ballymena said: "We're extremely proud of our food redistribution programme with Neighbourly that helps provide meals for those in need in our local community. Across our region there are lots of successful partnerships but with the launch of the app we're able and eager to do more, so we are looking for charities to come forward to partner with our store to help us redistribute the surplus."
Charity and community groups based in the region who would like to get involved in the food surplus programme or other charity initiatives are encouraged to email [email protected] to find out more.