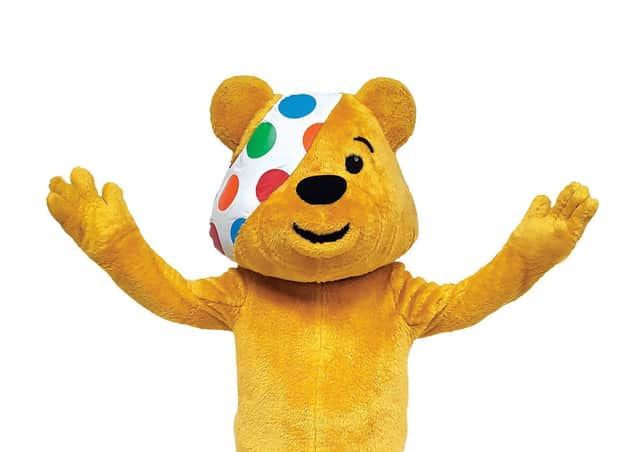 The new funding award - made possible following BBC Children in Need's 2019 Appeal in November - will support the delivery of vital services to young people in the area and means that the charity now has more than £1.3 million invested across County Antrim.
Northern Ireland Children's Hospice has been awarded a three-year grant of £30,000. The funding will provide children with life-limiting illnesses in the area with a programme of activities including arts and craft, story-telling and multi-sensory activity workshops.
The project will support the children to have fun, engaging experiences and improve their emotional wellbeing.
Thomas Wilson, Trusts and Major Donor Engagement Executive said: "We're over the moon to hear that we've been awarded new funding from BBC Children in Need, which will enable us to continue to offer a really diverse range of activities for the next three years. This project will make a real difference to the lives of the children that we support."
Speaking of the new award, Fionnuala Walsh, National Head of Northern Ireland at BBC Children in Need said: "We're delighted to have awarded Northern Ireland Children's Hospice with this funding. We look forward to seeing the difference that the project will make to young people's lives in the coming months and years."
Simon Antrobus, Chief Executive of BBC Children in Need, said: "At a time when children and young people need our support more than ever, I am incredibly proud to be awarding funding which will go on to positively impact their lives.
"These grants were only made possible thanks to our remarkable supporters, so a big thank you to everyone who supported us in 2019."
Following The Big Night In appeal in April, which brought BBC Children in Need and Comic Relief together for the first time, BBC Children in Need launched a number of dedicated funding programmes to support local charities across the UK who are providing essential help to children and young people during the current crisis.
BBC Children in Need is committed to supporting disadvantaged children and young people who are facing additional challenges as a result of the COVID-19 pandemic, and further funding opportunities will be announced in due course.
Across County Antrim, BBC Children in Need is currently funding 29 projects to a value of more than £1.3 million.