After suffering with severe stomach pain, the mother-of-three took a trip to the doctors where she received the life-changing news.
Being a fit and healthy 43-year-old woman, it was not the news that Tilly expected.
"I didn't have typical symptoms, I just had a pain in my stomach which gradually got worse so when I was told I had cancer it all spiralled from there," she explained.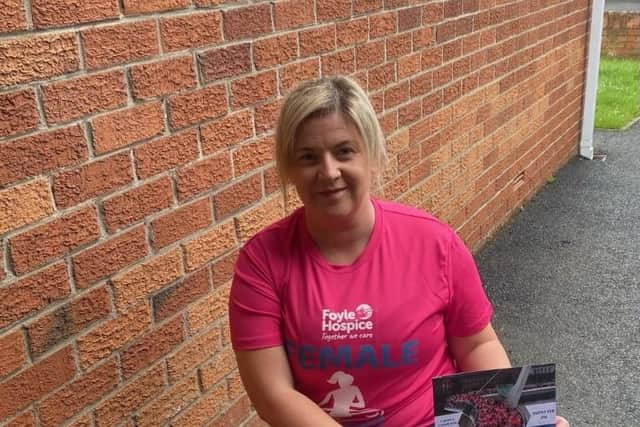 "I just put it down to my diet at the time and I had been training a lot so my energy levels were good. You always hear of other people having cancer but you never really think about until it happens to you."
Fortunately, following successful treatment, Tilly received the all clear and decided to take it upon herself to get involved in the Foyle Hospice Female Walk/Run this year.
On June 11, Tilly will be joining hundreds of local women stepping up to help their local hospice and make a difference.
However, this is not the first time the Limavady woman has taken part in the annual event. Back in 2017, Tilly stepped out with other local ladies and has decided it is a fitting time to take part again following her cancer journey.
"I had to get a stoma but now I am waiting to have it reversed," explained Tilly. "It is holding me back a little from my training to be honest but I am determined to keep going and I
am actually competing in a Couch to 5k at the minute."
According to Tilly, her cancer diagnosis not only affected her own life, but took its toil on her own family. "It has been difficult for everyone else too but they have adapted quite well," she said.
"I am really looking forward to taking part in the Foyle Hospice Female Walk/Run with my friends and a few Crossfit members who have signed up with me. I am just so grateful I was given another chance to fight back."
If you would like to know more about Foyle Hospice, including its services and support or share a fundraising idea please call 028 71 359 888.