Northern Ireland Hospice: Family and friends of David McKeen raise £2000 for charity in his memory
Family and friends of the late David McKeen have raised £2000 for the Northern Ireland Hospice.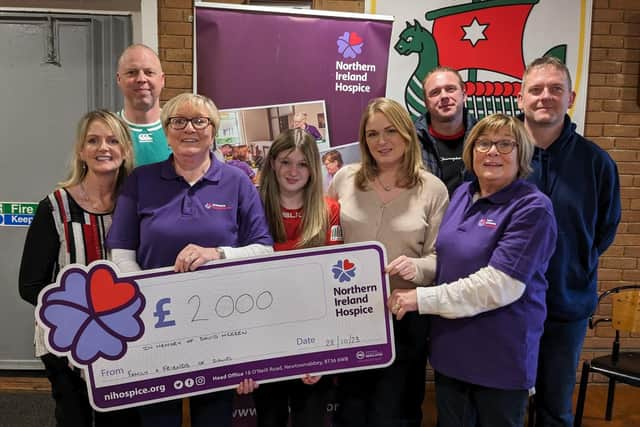 The fantastic total was raised during the 'Tipsy Tea Party' at Larne Rugby Club in August.
The event was held in memory of David on the first anniversary of his passing, to thank the charity for the care he received during his time in Hospice and the support that was given to his family.
The Hospice provides specialist palliative care for babies, children and adults living with life-limiting illnesses across Northern Ireland.