Emily Everest (6), with the help of her family and friends, organised a fundraising coffee morning at which she volunteered to have 16 inches cut off her hair.
Emily, who has faced a number of serious health challenges in her short life, was keen to support Little Princess Trust (a charity that provides real hair wigs to children and young people who have lost their own hair through cancer); Love Hope and Faith (a spina bifida and hydrocephalus charity); and Jordanstown School, which she attends.
Proud mum Leanne said: "Emily's fundraiser went really well on Saturday 4th March. She began raising money by holding a raffle. We can't thank the community enough for their kindness and generosity with donations of prizes to add to the raffle.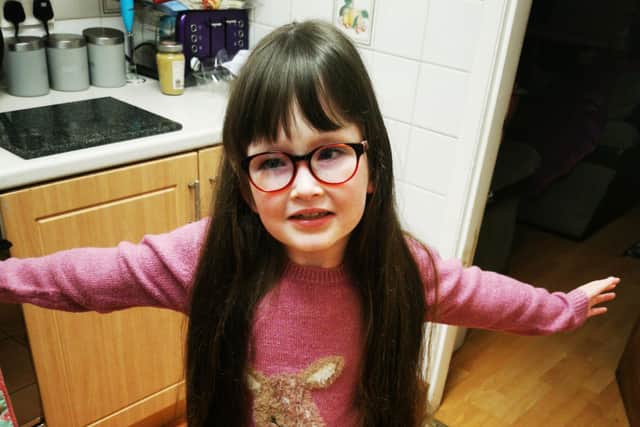 "We had a huge turnout at Victoria Evangelical Hall (Carrickfergus) for the coffee morning and she raised a further £1,500 bringing her total to over £4,000. We still have donations coming in so haven't done a final count yet."
Leanne also explained more about her daughter's chosen charities.
"Emily was born with hydrocephalus, she had her first brain surgery at six days old and had a shunt fitted. Emily prognosis was poor but she defied the odds. Unfortunately in January 2019, Emily had a severe shunt blockage. She had a very long road ahead with recovery as she was left partially sighted due to nystagmus and needed to be NG (nasogastric) tube fed for a further two years.
Amazing Support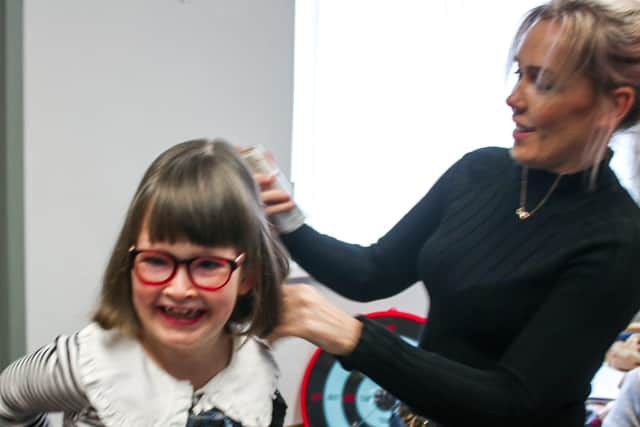 "Emily is happy little girl who let's nothing hold her back. She loves singing and dancing and is quite the entertainer. Everyone who meets her just falls in love with her wee character. We have had such amazing support through people and charities over the years that we are so happy to be able to give something back to them.
"Love Hope & Faith provided Emily with a trike a few years ago. She was over the moon that she had her own bike she could ride like another child her age.
"Since Emily started Jordanstown School she has grown so much in confidence, they have been amazing with her."
Leanne went on to emphasise that as well as fundraising, the initiative was designed to raise awareness of hydrocephalus.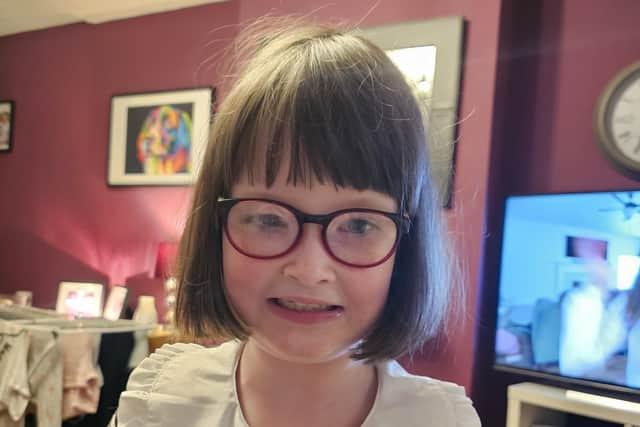 "We are so proud of Emily for donating all her beautiful hair and raising all this money. Her big sister Anna has been so helping with helping Emily with her raffle and coffee morning. Everyone has been so supportive and we can't thank enough pastor Drew Hamill – and everyone at Victoria Evangelical Hall – for all his support and help.
"We can't believe she has raised over £4000 so far - we could just burst with pride and love for our little miracle. We plan to keep Emily's page running to raise awareness for hydrocephalus."