Sonia supports charity appeal
Breast cancer survivor Sonia Moore, who lives in Lurgan, is supporting Cancer Focus Northern Ireland's emergency appeal for funds to save its vital services for cancer patients now and in the future.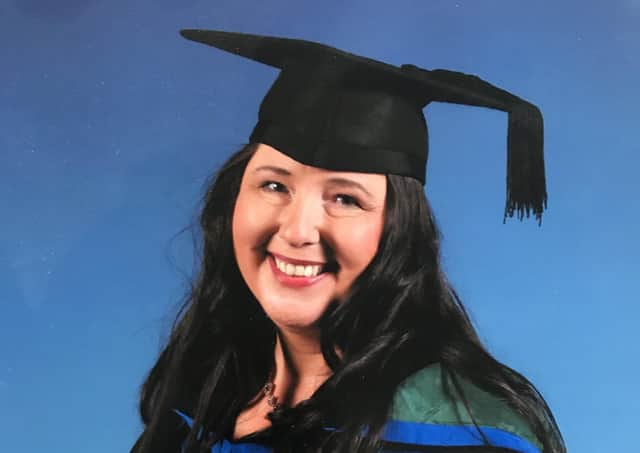 The charity is desperately worried that it will not survive the coronavirus crisis and is appealing to everyone to make a donation today to help keep its doors open.
During her treatment, Sonia used the Cancer Focus NI counselling and art therapy services, which she said were a complete lifeline at a very difficult time in her life. "My whole world crashed around me," said Sonia. "I went from working full time to running to the hospital every other day. The treatments were gruelling and had a terrible effect on my body. I was then made redundant, so then had financial problems too.
"Cancer Focus NI gave me counselling in my local area and benefit advice. Having an interest in art, I decided to go to Cancer Focus NI's art therapy group. Well, for me it was life changing and became my life line."
Sonia was encouraged to apply for an art course and went on to complete a BTec Diploma in Art and Design, followed by a BA Hons Degree in Textile Art, Design and Fashion at the Ulster University. Currently she is doing a Master's in Fashion and Textile Retail Management. "My life has been turned around," she added.
You can donate directly to cancerfocusni.org/appeal or via text donation by texting FOCUS to 70660 to donate £5