The 39-year-old first noticed symptoms of atrial fibrillation eight years ago.
She would feel anxious and noticed her heart rate was fast, but it was initially put down to panic attacks.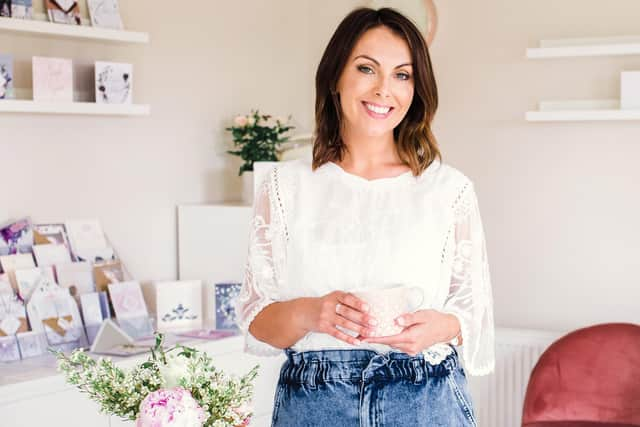 After several further episodes, she sought medical advice and then in August 2021 she experienced an episode of atrial fibrillation while in her garden.
"My atrial fibrillation episode happened two days before my daughter started secondary school. We had decided to take her and some other girls from her primary school for a walk with other mums around their new school grounds.
"I could feel my heart fluttering. It was a sunny day and I had been rushing about and I'd probably not drank enough water. That evening I started mowing the lawn and when I bent down to start the mower, that's when the attack happened.
"The world felt it had slowed down. My heart started to beat rapidly and erratically. It felt like there was a fish flapping inside my chest. It was a horrific feeling. I felt extremely dizzy," she said.
Since being diagnosed with atrial fibrillation, Ciara has been prescribed a beta blocker called bisoprolol, sees a cardiologist and has made changes to her lifestyle to help prevent further attacks.
"One of the things that really bothered me initially was feeling like I had lost control over my body, but I've realised there's a lot you can do that makes a difference.
"Luckily, I have been able to manage it and understand what can trigger it so avoid these things," she explained.
Ciara said she hopes research will lead to breakthroughs to help those with atrial fibrillation.
"I hope research may develop and be able to provide more help, particularly with identification of atrial fibrillation. Something that gave me a lot of relief in the early stages of diagnosis was hearing people's stories that were similar to mine.
"They weren't living in fear and it made me feel much better. While everyone is different, I hope my story can give someone on the younger end of having the condition the reassurance that they're not alone."
Professor Sir Nilesh Samani, Medical Director at the BHF, said: "These figures show a quite astonishing rise in the number of people diagnosed with atrial fibrillation.
"Research has helped us understand the links between atrial fibrillation and stroke and that has spurred the efforts we have seen in recent years to identify people with this potentially dangerous heart rhythm.
"What remains troubling is the sheer number of people who are undiagnosed and unaware that they are living with a heightened risk of stroke. Finding people with this hidden threat must remain a priority."