Khaled Al-Hassan, who arrived in Northern Ireland unaccompanied from Syria when he was just 16 years old, has, with the support of a team of social workers, turned his life around and is now studying for a law degree at Ulster University.
Khaled Al-Hassan said: "If my 16 year old self could see where I am now I don't think he would believe it. Having the support from the 16+ Team, their words and their presence meant a lot to me as without them, none of this would have been possible.
"I owe so much to them for helping me to become the person I am today and I am very proud of where I am now, but more importantly I am very grateful.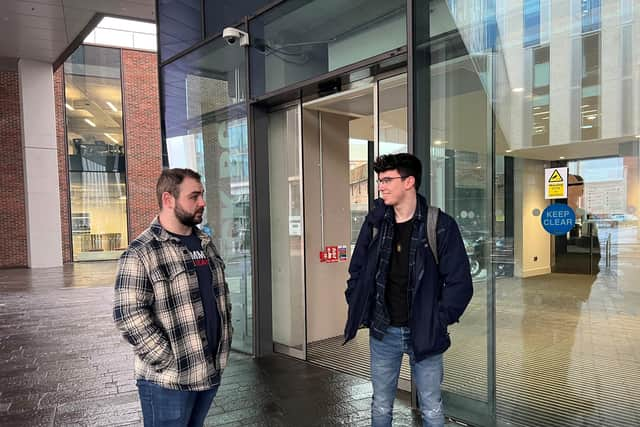 "My foster parents have played a massive part encouraging me to study law. They have helped build my confidence and make me believe in myself as well as providing me with such invaluable advice and support."
Social Worker, Ryan Abernethy, who has been supporting the young unaccompanied asylum seekers explained: "These young people are very inspirational. They arrive here to Northern Ireland, which is completely unknown to them. Watching their resilience and how they push themselves to achieve the best, is very touching to see."
Executive Director of Social Services and Children's Services in the Trust, Lyn Preece added: "On World Social Work Day, we celebrate the profession of Social Work. This year's theme "Respecting Diversity" highlights the importance of recognising and valuing the differences that exist among us.
"It is our responsibility to respect and honour those differences, to ensure everyone has access to the services they need and to advocate for the elimination of all forms of discrimination.
"These are the values that are woven into the fabric of our profession and I am proud to come together with my Social Work colleagues across the Trust to celebrate and to continue to work towards a more just and equitable world for all."