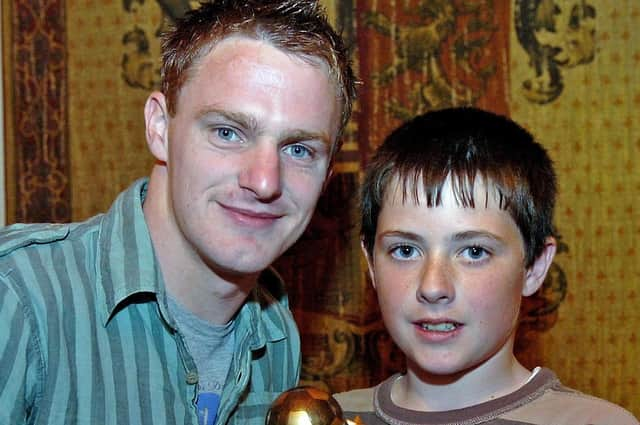 Coagh Youth U13 Player of the Year Mathew Rollins receives his award from Coagh Utd senior player Jamie Tomelty in 2007.
11 photos to take you back to a football club prize night in 2007
We discovered a few well-known faces in this selection of old photos from the Mid Ulster Mail archives.
Friday, 1st July 2022, 3:52 pm
The pictures are from Coagh Utd youth awards back in 2007 - see if you can spot anyone you know.
WANT TO SEE MORE PICTURES FROM THE MID ULSTER MAIL ARCHIVES? CHECK THESE OUT ...