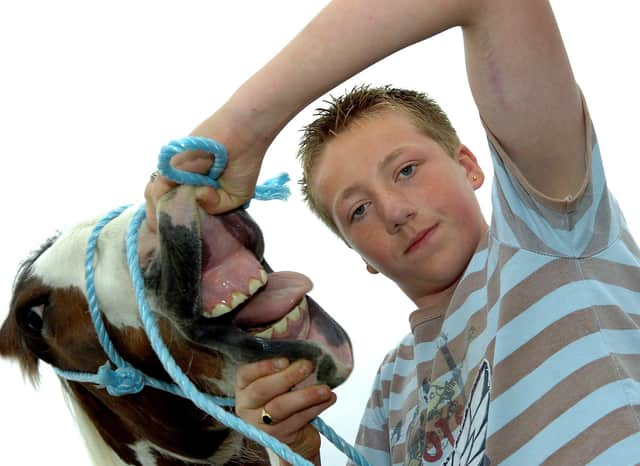 Richard Donagh checks out the age of this horse at the Moneymore Horse Fair.
14 pictures to bring back memories of Moneymore Horse Fair in 2007
Our latest dip into the Mid Ulster Mail archives has uncovered this selection of great pictures from Moneymore Horse Fair in 2007.
Thursday, 11th August 2022, 12:35 pm
It looked like a good day out for all the family and of course, the opportunity to check out the many horses and ponies on show.
Check out this gallery and see if you spot anyone you know.
WANT TO SEE MORE PICTURES FROM THE MID ULSTER MAIL ARCHIVES? CHECK THESE OUT ...