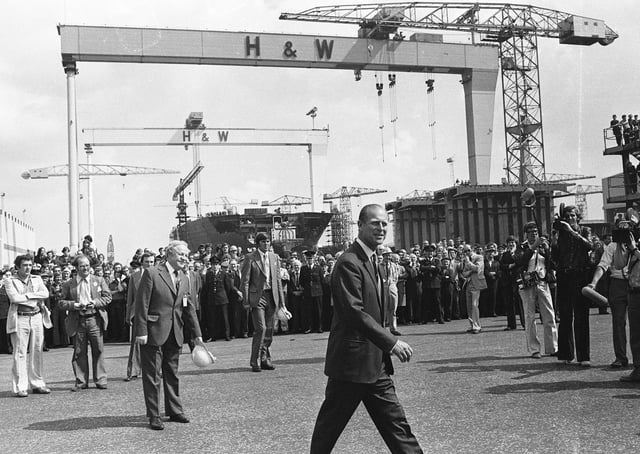 The Duke of Edinburgh visiting Harland and Wolff during the Royal Jubilee visit in July 1977. Picture: News Letter archives
Here is another selection of old photographs, today's selection comes from the 1980s, 1990s and early 2000s.
See who you might see from days gone by.
Do you have an old photograph that you would like to share? Email: [email protected].
Trevor Smyth works on the chandeliers in the Great Hall at Stormont as steel beams are put in place during the refurbishment of the building after fire
The Mullan family enjoying a 2002 concert at Castlewellan Castle, Co Down. Picture: Bernie Brown/News Letter archivesThe Mullan family enjoying a 2002 concert at Castlewellan Castle, Co Down. Picture: Bernie Brown/News Letter archives
Bobbie Quail and Jimmy Donnelly, who both worked on the railway for 49 years, on board the steam train at Whitehead station, Co Antrim, in August 2002. Picture: Andy McConnell/News Letter archives