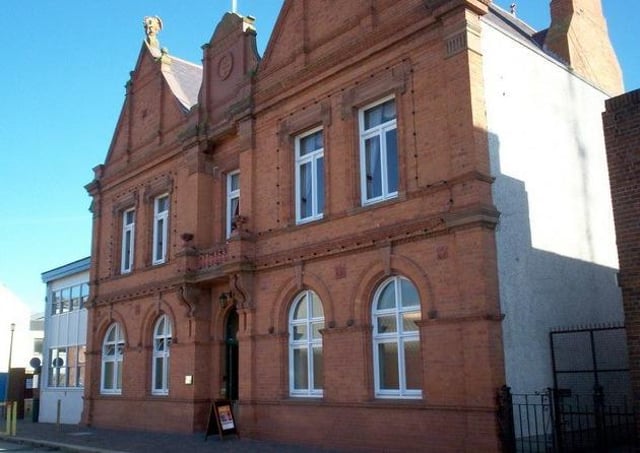 Portadown Town Hall, Edward Street, Portadown. Portadown Town Hall, built in 1890, was once the seat of local government until the building of the Craigavon Civic Centre. It is still used for performances and exhibitions-and since 1923, for the annual Festival of Music and Drama. Picture: P Flannagan/https://www.geograph.org.uk
The Chief Secretary of Ireland, James Ian Macpherson, was criticised at a special meeting of the teachers of the Armagh County Association of the Irish National Teachers' Union had been held in Portadown town hall to protest against the delay on the part of the Government in giving effect to the Killanin recommendations, and to demand that war bonuses be made permanent and pensionable.
Speaking at the start of the meeting Mr James Lee of Kilmore said that the Central Executive Committee of the union were fighting for the interests of all teachers and he believed that if they were able to unite that they would be in a position to influence the Government to "remedy the grievances of which they [the teachers] complained."
Mr J E McNeillis was critical of the Chief Secretary of Ireland's inaction with regards to teacher's demands; he remarked that the Chief Secretary was "the worst sinner of all Chief Secretaries".
Mr McNeillis asked of the Chief Secretary: "What has his record been in regard to the grievance of national teachers?"
He answered his question by stating: "Since he set foot on Irish soil he has never consented to receive representatives of the 13,000 teachers in the country."