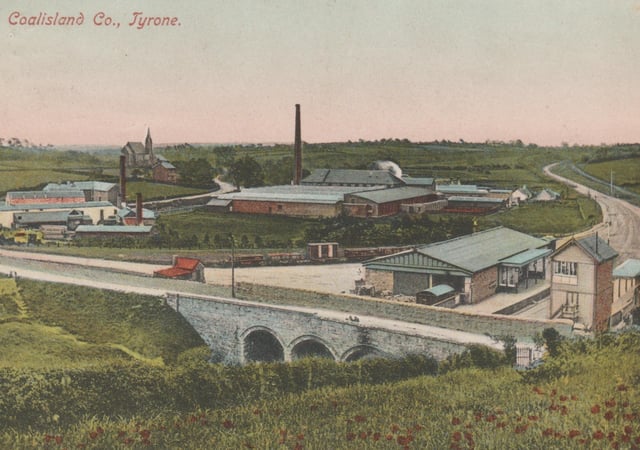 An old postcard showing Coalisland in Co Tyrone
The Reverend W Mathews of The Retreat, Coalisland felt compelled this week in 1884 to pick up his pen and write to the News Letter to address Press reports that had said he was a victim of boycotting.
He wrote: "With pain I must admit its truth [that he was being boycotted]. It is a fact that I have been 'boycotted' by some of my former parishioners, and now occupy the anomalous position as a clergyman without a parish, and consequently without support, as I have hitherto depended on my ecclesiastical income for the maintenance of myself and my family. In order, however, to vindicate my character in the eyes of the public, and to remove any anxiety on the part of my friends, I would, with your permission, use your paper as a medium for securing these objects, without alluding in any way to what has taken place."
The Rev Mathews then disclosed correspondence received from the Lord Primate following an inquiry. In one letter dated July 19, 1884, the Primate wrote: "I have the pleasure in informing you that the commissioners . . .inquiring into the state of the parish of Brackaville (Coalisland) . . .have in their report testified that nothing whatever against your moral character was established, nor against the manner in which your clerical duties were performed." The Primate concluded his letter stating he would be glad to recommend the Rev Mathews as "a fit and proper minister to any parish wanting an incumbent".