THROUGH THE ARCHIVES: Duchess of Gloucester pays visit to Belfast to meet victims of the Blitz
From the News Letter, April 24, 1941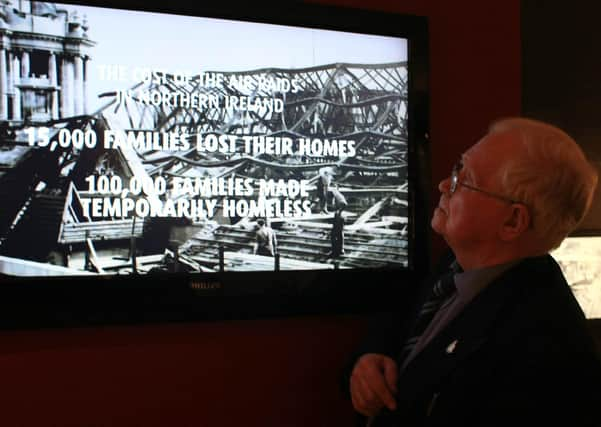 The Duchess of Gloucester had had a busy time visiting Belfast the previous day, reported the News Letter on this day in 1941.
The duchess had travelled to the city to visit the hospitals where those who were injured during the Belfast blitz (Easter Tuesday, 1941) were recovering.
She also inspected centres where war work was being carried out.
The duchess, noted the News Letter, had shown much interest in one child who was aged 11 months who had survived the air attack but who had lost her mother and four sisters.
The duchess was told how the young girl's father had been away in England working when the city was attacked and had had problems finding his little daughter when he returned home.
But soon afterwards the little girl and her father were reunited. Meanwhile, she also spoke to two mothers who had given birth during the attack and she was told how they were proud to have given birth during the "racket" as they described the blitz.
It was reported that as the duchess travelled through some of the bombed areas of the city that she had remarked with a sigh: "How sad it all is."
At the Ulster Gift Fund premises on Bedford Street she was received by the Duchess of Abercorn, the president of the charity, Mrs Ainsworth Barr, CBE, and Miss Nancy Kinghan.
It was at the Bedford Street charity that she inspected knitted garments and was told how 500 pairs of knitted socks had been despatched for fire workers' needs.