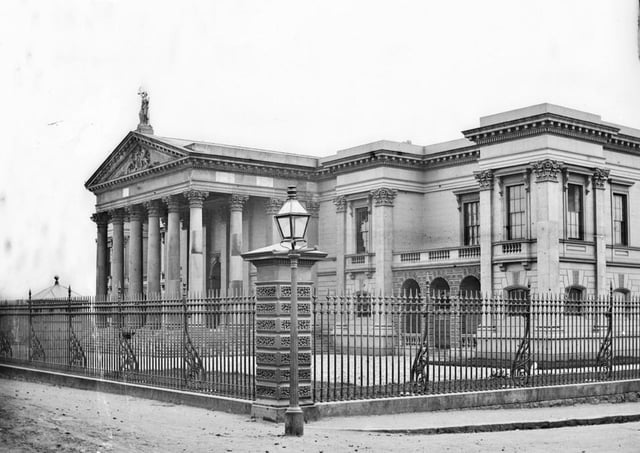 Crumlin Road Courthouse, Belfast. NLI Ref: STP_0433. Picture: National Library of Ireland
A father and son appeared before the Custody Court in Belfast this week in 1906 accused of having had a counterfeit coin in their possession, reported the News Letter.
Constable R S Pakenham, the arresting officer, gave evidence at the hearing against the two.
He told the court that they had come to his suspicion when he spotted them on the Old Lodge Road.
After sometime following them he has seen the young boy go into a sweet shop and followed him into the shop.
Just as he was about to hand over several coins the police officer had stopped him and inspected the coins and found that they were counterfeit sixpences.
The boy began to cry and told Pakenham that he had been sent into the shop by his father.
He asked him where his father had got the coin and the boy told him that they had made it. Shortly after the father and son were arrested several other officers, including Head-Constable Molseed, had searched the home of the accused where they found concealed in the water closet the metal vessel used to produce the coin.
The father claimed that vessel had been in their house when they had moved in.
His Worship, Mr Garrett Nagle, RM, remanded the two prisoners for a week.
Bail was refused to the boy's father but the young lad was released after the payment of a surety of £10 and he was sent home with his mother.