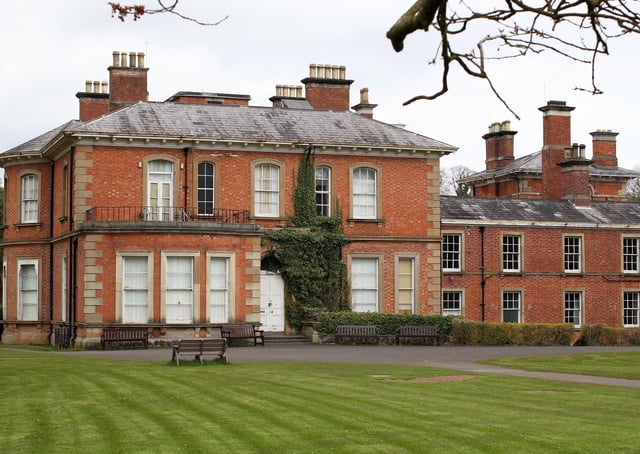 Wilmont House at Sir Thomas and Lady Dixon Park, Belfast. Picture:
Wilmont House, Dunmurry, the residence of Lady Dixon, DBE, had been offered, together with the 140 acres adjoining, to Belfast Corporation for the use of the citizens, reported the News Letter during this week in 1956.
The gift had been accepted by the Corporation General Purposes Committee and was subject to the approval of the corporation at the next monthly meeting and an expression of thanks to Lady Dixon for her generosity was also recorded.
The Lord Mayor (Alderman R J R Harcourt) and the town clerk (Mr John Dunlop) were to meet Lady Dixon's representatives to arrange for the transfer of the property.
Cairndhu House, Co Antrim, which was owned by Sir Thomas and Lady Dixon. Picture: Amanda Johnston
It was the wish of Lady Dixon that the house and lands should, "for all time", be used and managed by the corporation for "the greatest good of the citizens of the city of Belfast," subject to her enjoyment of the house and lands during her lifetime.
Lady Dixon also desired that Wilmont House should be used, "as far as possible", as a hospital, convalescent home, "or a home for old people", and that the lands should become a public park and playing fields.
There was also to be a provision that no buildings should be erected on the lands, "except those that might necessary for the purposes of the playing fields".
The house and grounds may take the name of Dixon Park, to perpetuate the name of the late Sir Thomas Dixon, who was for many years HM Lieutenant for the city of Belfast, a member of Belfast Harbour Board for almost 43 years, and a member of the Northern Ireland Senate for 25 years.
Sir Thomas had also many philanthropic and sporting interests.
He had died in May, 1950.
Wilmont House and lands, which were beautifully situated overlooking the Lagan at Drumbeg, were acquired by Sir Thomas Dixon on the death of Mr R H S Reade.
The original mansion was built in 1740 by William Stewart, but it was demolished and re-erected around 1859.