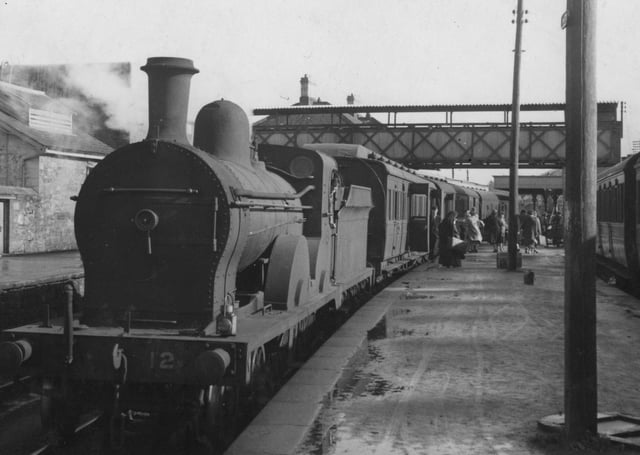 A GNR engine at Omagh station
The general feeling in political circles in Northern Ireland in November, following the announcement by the directors of the Great Northern Railway that it would be "improper for the company to carry on business after December 31 next unless it receives 'effective aid'" was that the government would have to subsidise the undertaking for a time.
This, it was emphasised, would be only a "stop-gap remedy" to keep the railway running until full scheme co-ordination had been worked out.
The News Letter's political correspondent noted: "A subsidy could not bring the railway any more traffic, which is essential if it is to pay its way.
The crest of Great Northern Railway
"The talks on co-ordination between the GNR and the Ulster Transport Authority are not far advanced, and even if agreement were reached on plan, it would be some time before it would begin to show any concrete results."
One step which seemed inevitable was that, where parallel services existed, the more expensive one would have to be withdrawn.
The correspondent commented: "This might mean that some of the road freight services of the UTA would have to give way to the railway, which could carry even more goods than it does if more wagons were available. The freight services of the UTA have been losing money."
The Eire government, had also received a letter from the company asking for financial aid "pending thorough-going plan" but the southern government had not "so far revealed its attitude towards the acquisition of the railway or a subsidy".
The News Letter's political correspondent reflected: "In some quarters a completely unified transport system for the 32 counties is advocated.
"It is clear that neither the Ulster government nor the Eire government can afford to allow the railway to cease operations. The company, of course, is under a statutory obligation to give notice to the public if it wishes to discontinue services, and if an objection is raised the appeal of the Transport Tribunal must be obtained."