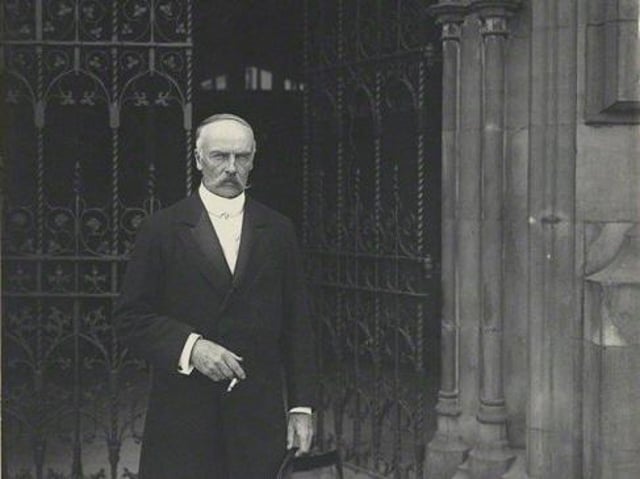 Photograph of Colonel Edward James Saunderson. Picture: commons.wikimedia.org
With the 1892 general election fast approaching the North Armagh incumbent MP, Colonel Edward Saunderson, published an address to the electorate of the constituency in the News Letter on this day in 1892.
"Irish Nationalist votes were, and still are, for sale in the House of Commons. The price offered for them by Mr Gladstone is the subjection of Ireland to the joint authority of the priests of the Church of Rome on the one hand, and the authors and instigators of the crimes of the Land League on the other."
Colonel Saunderson continued: "As this involves placing the lives, the property and the liberty of Irish Loyalists at the mercy of our foes, it is of paramount importance that the true facts of the case should be clearly placed before the British people.
"All minor questions, however important, should be forgotten in view of the tremendous issue to be decided at the coming election.
"The one thought which should actuate the minds of the Loyalist electors is to choose the men to represent them whom they believe to be most capable of combating a policy which, if successfully carried out, would lead in Ireland to social ruin and national disaster."
Saunderson concluded his address to the electorate of North Armagh: "If you think that my past record warrants the assumption that I can render my country service at this perilous juncture, I have no doubt you will again return me as your Member, to fight for the Unionist cause in the British House of Commons."