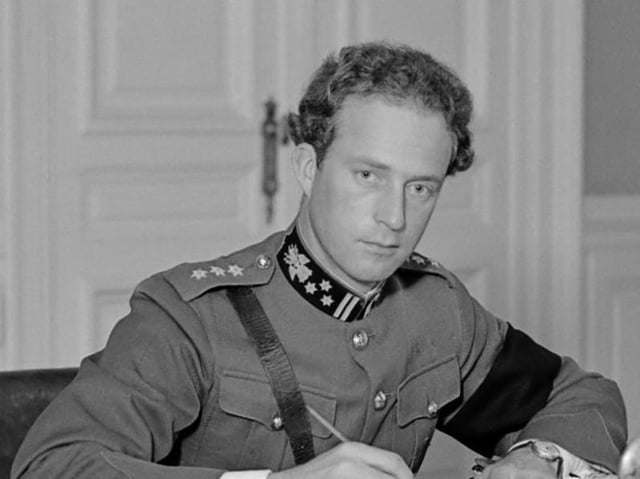 The Belgian King Leopold III
The Belgian Premier, Jean Duvieusart, the chief sponsor of King Leopold's return to the throne, told reporter that press reports (not carried by Reuters
He said that he was not responsible for the preamble of an exclusive interview given by him to an American agency. He was "very surprised" at comments ascribed to him.
"I am accepting responsibility for the answers to the questions which have been put to me, but not for the comments made to precede these answers by the agency," he explained.
"According to the article," Premier Duvieusart said, "I am alleged to have said that the King will be back this week or the next. I only said one thing: The King will return when both Houses of Parliament have implemented the law of 1945 (which rules that Parliament should decide that the impossibility for the King to reign has ended), and this, as everybody knows, could take place this week or next week."
He continued: "I have never said that the government envisaged a compromise after the King return. It is up to the political parties to negotiate between them.
"l said that the government had no intention of outlawing the Belgian Communist Party. I have been made to say that the government did not intend to outlaw them for the present, which is the opposite to what I said."
Replying to a question about reports on the King's homecoming, Mr Duvieusart said: "I can assure you that nothing has been decided."
Meanwhile, Reuters reported that at Charleroi that workers had begin a 24 hour strike as a warning to the government the trouble that would occur if King Leopold returned to the throne. All coal mines, factories and shops were closed.