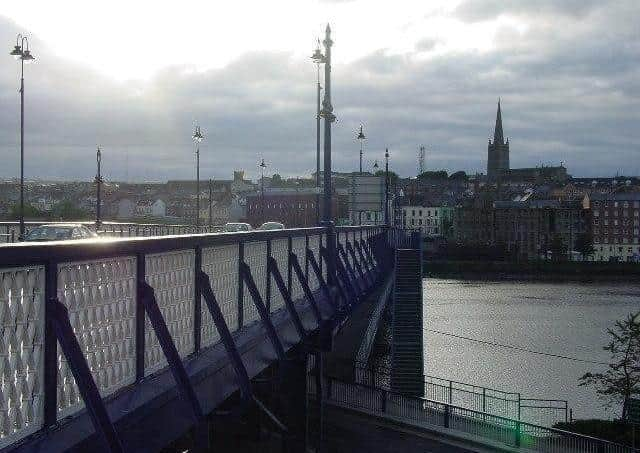 The bridge which spanned the River Foyle and the Waterside "with the city proper" of Londonderry was opened on this day in 1878 free of toll reported the News Letter.
"As befitted an occasion fraught with convenience and benefit to the general public, the ceremony was conducted with all the form and éclat that civic pomp could allow", noted the paper.
Guest of honour at the ceremony was Sir Sydney H Waterlow, MP, the governor of the Honourable Irish Society, which had over many centuries help aid the development of the north west city.
Speaking at the ceremony Sir Sydney Waterlow, MP, governor of the Honourable Irish Society, said: "It is now nearly 90 years since the first bridge was opened. That bridge was a wooden one; it was well built and served its purpose for more than 70 years."
He continued: "The old wooden roadway has had to give way, however, to this magnificent, solid, substantial structure, first opened in September 1863 by the Lord Lieutenant."
He said that he was delighted to be removing tolls from the bridge.
He said: "Great and important as were the changes from the ferryboat to the wooden bridge, and from wooden bridge to the iron bridge, I venture to think that the exchange which I am today permitted to make of a toll bridge for a free bridge is of still greater importance, and calculated to confer a lasting and permanent benefit to all classes, but more especially on the working classes and on the commercial community."