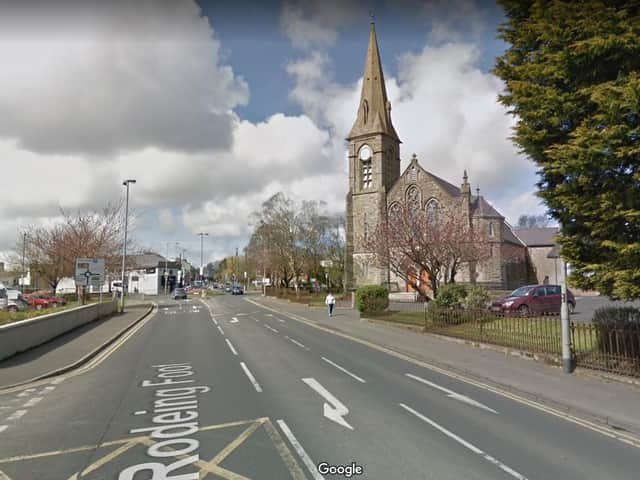 Robert Rooney of Belfast had been called before Ballymoney Petty Sessions the previous day reported the News Letter for "conduct calculated to lead to a breach of the peace" in the town.
District-Inspector McNeill told how on July 13 an Orange demonstration had been held in Ballymoney.
On the same day the defendant had also travelled to the Co Antrim town with tour party which had no links with the Orange demonstration.
The tour had stopped in the town for "refreshments".
Another police officer related to the court that when he arrived in the Diamond a crowd had developed with the defendant in the middle.
He noticed there was a lot of arguing and then saw some shoving as some members of the crowd tried to get to the defendant.
The court later heard from a witness named John Gordon what was alleged to have been said by Rooney to anger the crowd.
The court heard that Rooney was reported to have said: "Are you aware that is [the purple and orange ribbons worn by Gordon] are the root of all evil?"
He continued: "There are men walking today in that procession who would have been far better at their homes for there is no bread in their houses."
The chairman of the sessions, at the conclusion of the case against Rooney, said that there was always a time and a place for "everything" and that the street corner in Ballymoney on July 13 was neither the time nor the place for what Rooney had said.
Rooney was fined £20 and ordered to keep the peace for 12 months or in default two months imprisonment. He was given a week to arrange to pay bail.