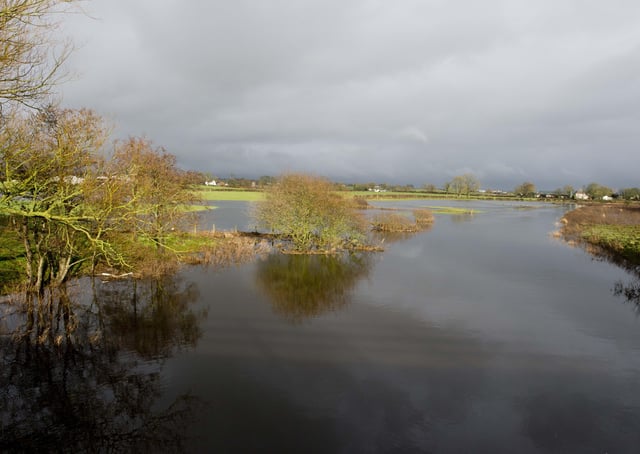 Fields flooded by the River Bann in 2016. Picture: Mark Marlow/Pacemaker Press
A meeting, which was attended by many people from across the district, had been held in the Town Hall of Kilrea with regards to the drainage of the River Bann, noted the News Letter on this day in 1879.
The following resolution was put forward by Mr Robert Douglas, seconded by Mr Robert Rankin and unanimously agreed.
The proposal was as follows: "That the works constructed for the drainage of the River Bann at immense expense to the adjoining occupiers, and which were to present a complete and final remedy for the flooding of the adjoining lands, have proved inadequate, and the adjoining occupiers have suffered serious losses in consequence."
Mr John Carey moved the second resolution which was as follows: "That the occupiers of land adjoining the River Bann having sustained serious damage and losses through the flooding of their lands, and destruction and carrying away by the stream of their crop, and being unable in the present agricultural depression to bear increased taxation."
Mr Carey's resolution continued: "This meeting would most respectfully urge upon the government the propriety of making such improvements or alternatives in the works at the expense of the Treasury, as will remedy the evils complained of, and relieve the adjoining occupiers from the grievous losses they sustain by the periodical flooding of their lands."