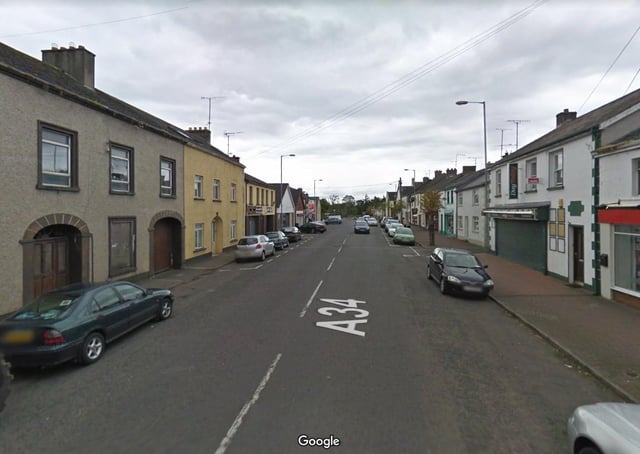 Newtowbutler, Co Fermanagh. Picture: Google
An Orange soiree had been held in Newtownbutler town hall the previous night, reported the News Letter on this day in 1884, and the proceeds of the evening's event were in aid of the Fermanagh Protestant Orphan Society.
There was a large attendance at the soiree and the News Letter noted that the hall had been "crowded to inconvenience" but that failed to prevent all those who had turned out on this December evening to have an enjoyable time.
One of the notable attendees was the Rev G G Parkinson of The Rectory, Newtownbutler, and his wife and daughter.
The Rev Parkinson had taken the place of Lord Crichton MP who had unfortunately been detained in London due to parliamentary business.
During speeches during the evening the Rev Alexander Elliott welcomed the Rev Parkinson to the fundraiser and said that it was only right that he as the rector of Newtownbutler should be in attendance.
The Rev Parkinson thanked his fellow clergyman and said that while he was not a member Orange Order he was always only too glad to help raise funds for Fermanagh Protestant Orphan Society.
An excellent musical and literary programme was given at intervals during the evening. The chairman read The Breaking of the Boom, The Furlough and Dreaming Tim Jarvis. Meanwhile, Mr Foster gave recitations and Miss Milligan sang Nothing More and encored with Coming Through the Rye.
The evening concluded with the singing of God Save The Queen.