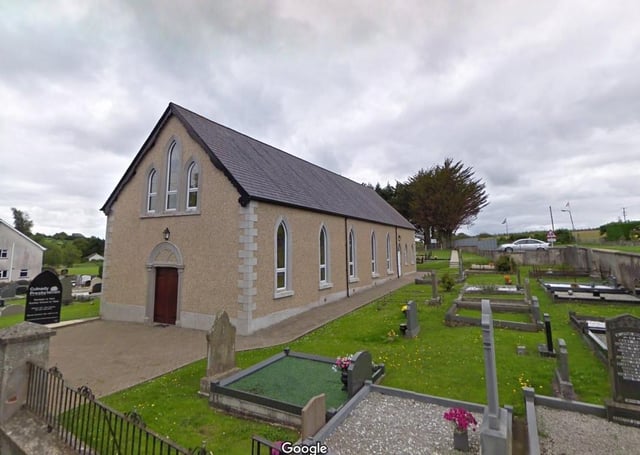 Culnady Presbyterian Church, Upperlands in Co Londonderry. Picture: Google
Culnady Presbyterian Church, Upperlands in Co Londonderry was the setting for what proved to be a very popular lecture on astronomy.
The lecture, which was entitled The Wonders of the Heavens, was given by Mr W Redfern Kelly, FRAS, in aid of the congregational funds for the Culnady Presbyterian Church.
Mr Redfern Kelly, noted the News Letter, who after being "most enthusiastically received" by the congregation and welcomed by the minister the Rev J Browne, then proceeded with an "exhaustive dissertation on the glories of the heavens".
His lecture addressed "the sun and all his magnificent retinue of planets and their satellites were dealt with in a popular and easily understood manner".
Mr Redfern Kelly discussed the phenomenon of eclipses of both the sun and the moon and ensured that the congregation understood his points by the use of "excellent photographs and diagrams".
Indeed, the News Letter correspondent who attended Mr Redfern Kelly lecture at Culnady Presbyterian Church said that the lecture, which lasted some two-and-a-half hours was illustrated in total by "nearly 120 views, a very large number of which were celestial photographs, taken by the largest instruments in the world".
Showing the photographs themselves was no mean feat and these were cast upon the screen by oxyhyrdogen light, the apparatus having been supplied by Mr Lizars of Belfast and skilfully manipulated by Mr Hogg, a well-known lanternist.