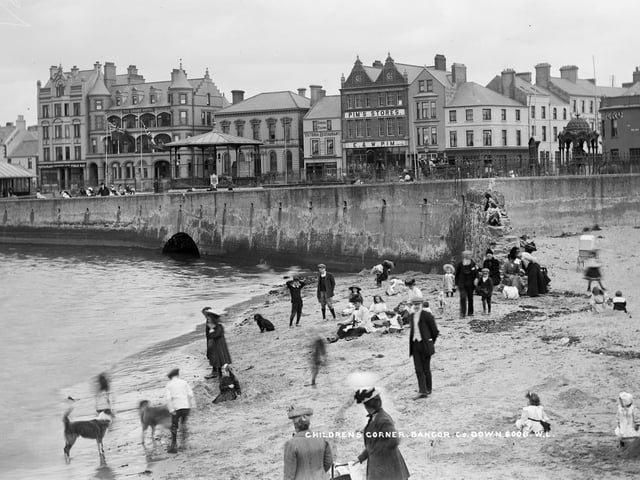 Bangor, Co Down. Picture: National Library of Ireland on The Commons
A very happy party of 1,400 children from the Shankill area of Belfast had set out recently from the Shankill Road Mission for their annual outing to the seaside, reported the News Letter on this day in 1926.
The paper's correspondent wrote: "From an early hour queues of excited little people awaited entrance to the Albert Hall, where a band of workers was organised to carry through the arrangements."
On leaving the hall a long line of tramcars awaited the holidaymakers and amid the cheers and good wishes of a crowd of parents and friends, the procession started off in "eager anticipation" of a day by the sea.
At the Belfast and County Down Railway terminus a train was in waiting to convey them to Bangor.
The paper noted that the arrangement in this connection had been "splendidly" supervised by Mr W F Minnis, JP, the traffic manager, with assistance from the stationmaster and other officials.
A new departure for the 1926 outing was the inclusion of a contingent of 200 members of the infant division of the Campbell Street Mission School which was accompanied by Mr J McIvor, superintendant, Councillor Clarke Scott and a number of other workers.
Once the train arrived in Bangor, "at a piece of ground known as Kingsland" which had been kindly lent by the urban council the children "scrambled over the rocks in hundreds, some wading, some bathing, while others wandered off in search of wildflowers, which, with other souvenirs, were triumphantly carried home".