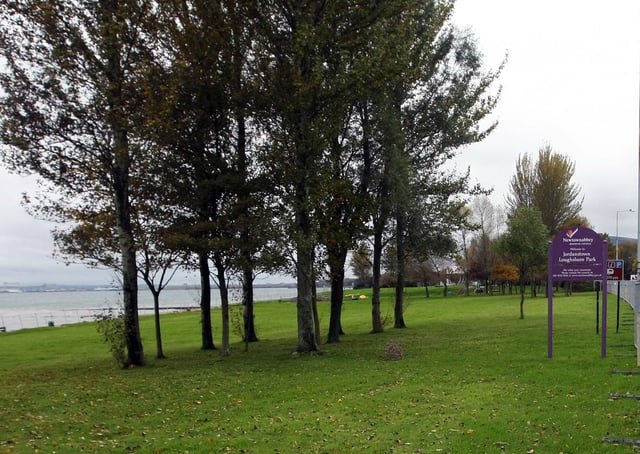 Jordanstown Loughshore Park
Major S G Haughton, MP, had outlined a new policy which he believed would save Britain from bankruptcy, reported the News Letter on this day in 1947.
The Ulster MP had been speaking at the annual meeting of the Women's Branch, of Jordanstown and Monkstown Unionist Association.
He remarked that seldom had an administration in England descended so swiftly from a peak of jubilant confidence to swift criticism and revolt among its supporters in the House of Commons.
Major Haughton added that it was all too easy to review the past and criticise and condemn the socialist government at Westminster but it was more "difficult and infinitely more important" to assess the present and make helpful and constructive suggestions for the future.
Therefore in "a spirit of helpfulness" Major Haughton put forward his suggestions. Firstly, he called for the immediate suspension of all the schemes intended to create state monopolies, "because they can contribute absolutely nothing to the solution of the nation's present difficulties".
Secondly, he urged the immediate cessation of all government bulk buying and a return of that all important function to the firms, bodies and commercial bodies who had for generations, "if not centuries", had mastered the delicate actions and re-actions involved.
Thirdly, Major Haughton suggested there should be the immediate adoption of a long term policy for agriculture which put greater dependence on the farmers throughout the United Kingdom to replace costly imports by home-grown produce and the universal adoption of processing which would "preserve food in its best possible condition and eliminate criminal waste".
Lastly, the Ulster MP urged the ending of "this senseless denunciation of private enterprise and the profit motive" and the immediate acceptance of a new term, namely "Combined Enterprise".
Elaborating on what he had termed as combined enterprise Major Haughton declared: "If such combined enterprise is consolidated into a national drive of real hard work sustained over a reasonably long week then Britain will not only survive, but will take her proud place once again at the head of the great nations of the world."