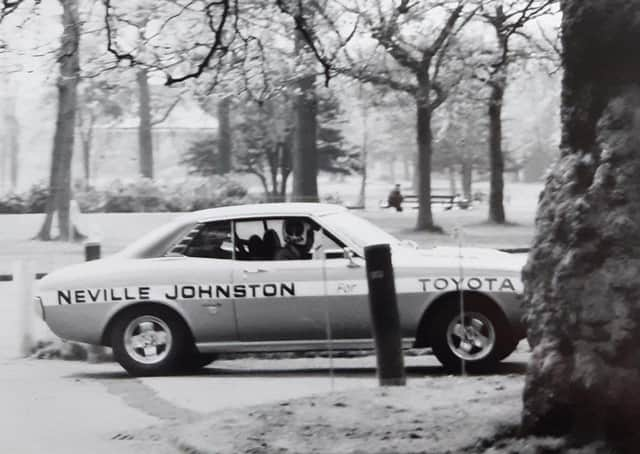 The are of a motorsport event being held at Ormeau Park.
They really capture the mood superbly.
And it brought to my mind one of my earliest memories of my late father taking me to Castle Park in Bangor to watch a stage of the Circuit of Ireland.
Does anyone have any memories of the rallying in Ormeau Park, especially that which was held in the park in 1975.