Artist Jacqueline Rooney on Mockingbird, Monet and Les Miserables
Jacqueline Rooney was the head of a busy secondary school art department for 12 years before she left to pursue her dream of becoming a professional artist.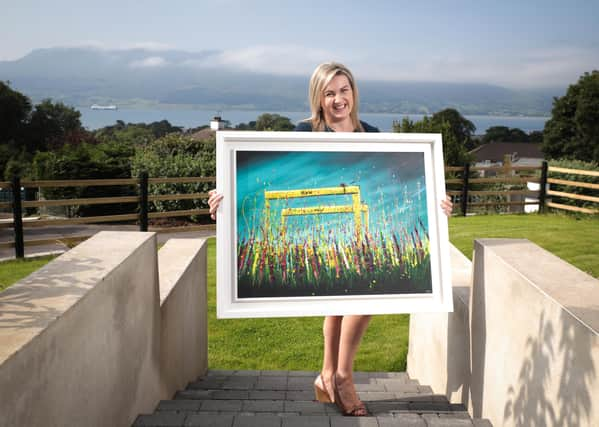 She has gone on to win a number of prestigious awards including the INTO Art award 2019, Theo Paphitis SBS Award and Jacqueline Gold WOW award on Twitter.
She is currently working on a collaborative project with popular BBC TV Presenter Jay Blades after he fell in love with her artwork when it caught his eye online.
Jacqueline's vibrant and emotive artwork is now available in galleries throughout Ireland and online at www.jacquelinerooney.com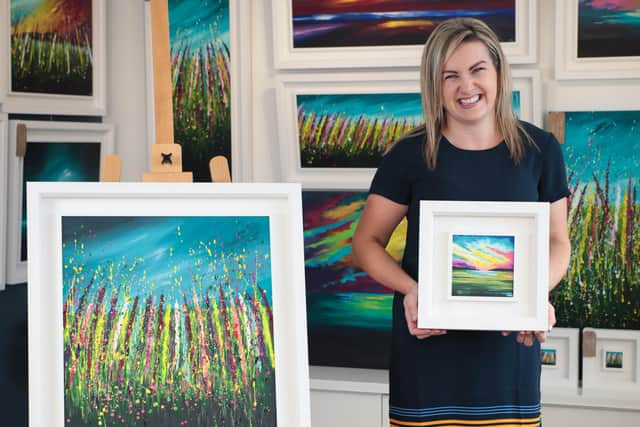 Q. What is your favourite song/album and why?
A. My favourite song is "Angel" by Sarah McLachlan. It's my party piece to sing and play on my guitar and, after performing it in a local pub, my husband proposed to me so I have lots of happy memories associated with it.
Q. What is your favourite film and why?
A. I love "Born Free". It was my favourite childhood movie and the soundtrack by John Barry captivates me every time.
Q. What is your favourite piece of classical music and why?
A. I love the piece "Nuvole Bianche" by Ludovico Einaudi. I was lucky enough to hear him perform it live and it took my breath away.
Q. Who is your favourite artist (eg van Gogh) and why?
A. I love all of the Impressionists but Claude Monet is my absolute favourite. The way he captured colour and light was sheer wizardry. Seeing his work up close in Paris was a dream come true.
Q. What is your favourite play and why?
A. I remember studying "To Kill a Mockingbird" and to see it as a play made the pages in the book totally come alive. A very thought-provoking story.
Q. What is your favourite musical and why?
A. It has to be Les Miserable. It's such a moving story and the score is out of this world. I can't watch it without getting emotional. 
Q. What is your most special moment in the arts and why?
A. Playing the soundtrack to Braveheart on the cello as part of an orchestra at 16 was such a moving experience for me. It instilled my love and appreciation for classical music from then. 
Q. What 'classic' just doesn't do it for you?
A. I'm not a fan of "Cats" the musical. It just distracts me to see the actors and actresses dressed up as cats.
Q. What have you been reading/watching/listening to/revisiting during the Coronavirus
A. I have been listening to Hanz Zimmer over lockdown. His music inspires me greatly. I find it influences my creativity as I paint.