NOSTALGIA: Ballycastle High formal
Did you go to Ballycastle High School's formal back in 2009?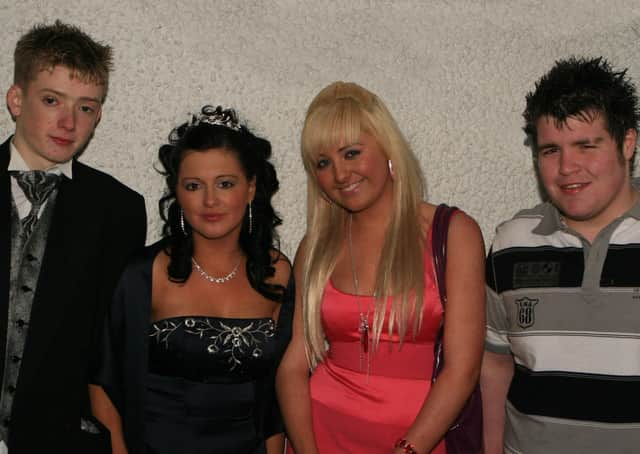 Shane Donnelly, Shannon Ayers,Naomi McCooke, and Lewis Horner pictured at Ballycastle High School formal held at the Royal Court Hotel in Portrush on Friday evening. Pic Steven McAuley/Kevin McAuley Photography/Multimedia
If so, don't miss this week's Coleraine and Ballymoney Times.
This week we look at all the style at the school's formal in the Royal Court back in 2009. Who can you spot?