Eugene and Winifred's 'charity cuppa' attended by hundreds
​EUGENE and Winifred Fullerton's 50th anniversary 'charity cuppa' at Banbridge's Parish Centre proved to be an amazing success on Sunday (August 20), with hundreds of people joining them to congratulate them and help raise money for the Brain Injury Foundation.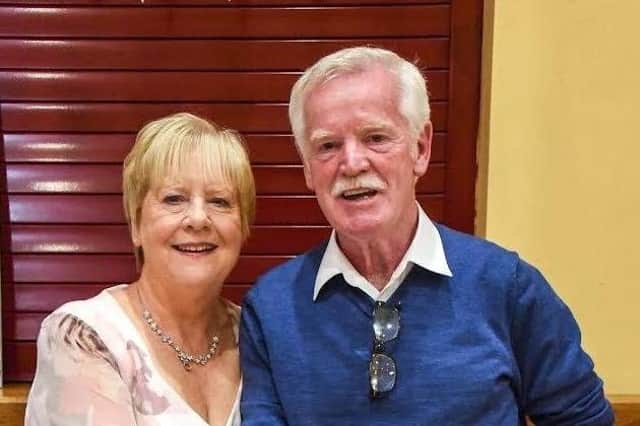 ​A fabulous cake, adorned with a picture of the Blue Road couple, taken on their wedding day, had pride of place on what proved to be a warm social occasion.
Both looked absolutely radiant as they cut their anniversary cake – to the extent that it is hard to believe they have been married for 50 years, given how similar they looked on their wedding day.
Eugene and Winifred tied the knot on August 21, 1973. The wedding mass took place in Mullavilly chapel, followed by a wedding lunch in Ballymascalon hotel, Dundalk.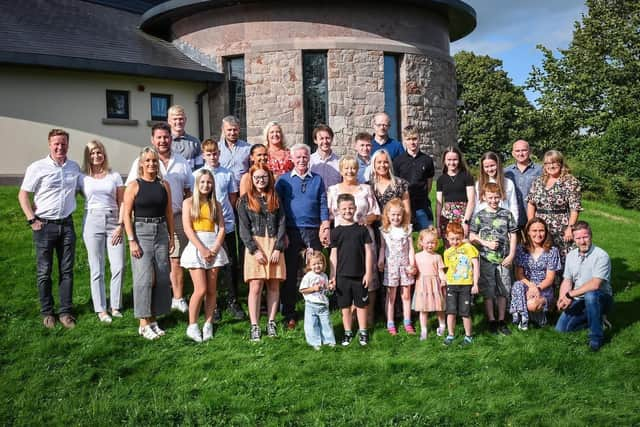 Banbridge Parish Centre was absolutely full on Sunday afternoon, as family and friends reminisced about good times.
A particularly proud moment for the Ballyvarley couple was when they posed with their family, namely their six children and respective spouses, and their 15 grandchildren.
Money is still coming in for the Brain Injury Foundation, and the full amount raised by the local couple will be disclosed in a forthcoming edition.
The Brain Injury Foundation is a support group for brain injury survivors and their families and carers.
It was launched by a group of survivors, carers and volunteers in August 2012 and has over 100 members.