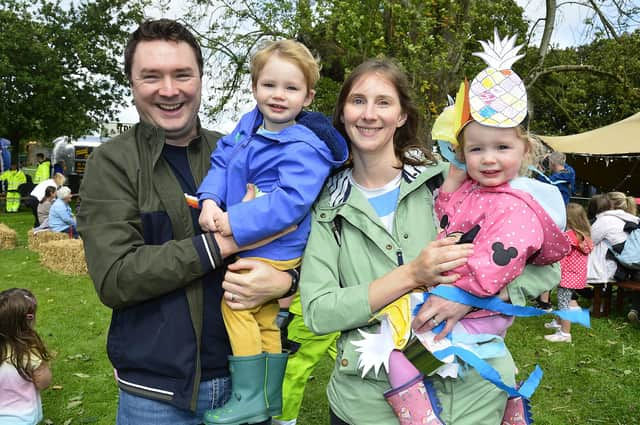 Moira welcomes record numbers to this year's Speciality Food Fair
The highly anticipated Moira Speciality Food Fair returned to Moira Demesne for a day of foodie fun, which attracted over 8,100 visitors from across the island of Ireland.
Published 23rd Aug 2023, 12:43 GMT
Once again the annual Moira Speciality Food Fair hosted by Lisburn & Castlereagh City Council brought local artisan producers, traders, chefs, entertainers and musicians come together.
They showcased some of the best local produce and talent Northern Ireland has to offer.
Chair of Lisburn & Castlereagh City Council's Regeneration & Growth Committee, Cllr John Laverty said: "I had the pleasure of attending the Moira Speciality Food Fair for the first time and will definitely be back next year.
"We are extremely proud of this particular food and drink event and are thrilled to see it grow in popularity amongst traders, producers and visitors' year on year.
"It's fantastic to see producers and traders from the local council area and across Northern Ireland coming along to showcase their products. We are thrilled our Speciality Food Fair is held in such high regard amongst the artisan community.
"We have been inundated with positive feedback from visitors and we are already looking forward to seeing what next year's event has to hold."